The Moment of the Work or Life?

Ever met a woman who is truly what she loves? The idea of separating work from life doesn't even come up. Work and life are seamless integrated in her days, in her cells.
Ever talked with a guy who's passionate about his life? He doesn't give one kind of energy during the hours of 8 to 5 and another when play time arrives. His moments are filled with enthusiasm and determination for being part of everything that he does.
10 Ways to Live in the Moment
Every Moment of Your Life
People talk about living in the moment as being an optimal way to live a life. In my experience, it's just as easy to get wrong as it is to get right.
If the moments we choose to live in are saturated with work, we're living buried in the labor and not in our lives.
The trick is to experience every moment as a moment of life. Here are 10 ways to energize every moment of your life.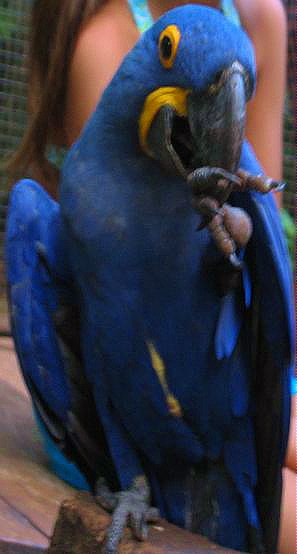 Own your time. Know that every moment you spend doing anything is a choice. All of the "have-tos" and the "musts do" are because you choose what doing them will bring. Time is the only resource we can't renew. Invest it in experiences, places, and people that are meaningful to you.
Decide and define what you want your moments to be about. Are you a learner? an explorer? a teacher? a risk taker? a rodeo clown? When you look back in the last moment of your life what sort of moments will you cherish most? Decide now to make more of them.
Don't wait for the right moment to be alive. Stop yourself several times a day to look at the sky, to experience the environment you're in, to hear your own thoughts as they move through your mind. Don't wait for the someday to try something new.
Spend time with people who truly live the moments of their lives. We slowly become what we look at most. If we hang with the best role models, we can learn the pros.
Minimize the number and effect of negative moments in your life. Let go of anger and pain. Carrying around memories of bad times gets in the way of what we might be experiencing now.
Don't invest in fights that you don't need to win. Who has time to argue about silly things? Meet with your friends in the places where you build things, not in the places where things get torn down.
Make positive moments. Negative thoughts build fences and defenses. Positive people attract positive people who are doing positive things.
Know when you're getting swept into the current and losing sight of the moments of your life. It will be a need to speed up. Then it will be some sort of stress. Stop to reflect on who you are, where you are, what you value, and how you want to live your life.
Stretch. Think of every moment as a chance to see more of yourself. Take small risks that push your ideas and ideals. Living is growing. Expand every moment into memory of a life.
Curate and protect with bold intention. Let the people and places you care about know that part of living your life is dedicated to them.
Moments not minutes tell the story of a life.
How do you put yourself into the moments of your life?
–ME "Liz" Strauss
Work with Liz on your web presence!!
Related:
10 Ways to Kill the Kudzu and Get Your Blogging Mojo Back