Thanks for Participating!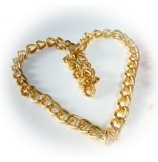 It was fun last year, and this year was no disappointment.
The challenge was to get creative by finishing the story in an unexpected using a blogger's name, a trait, a post title, a blog title and linking back with some love for all of them.
I promised I'd present your story links back to you in my own way.
Here we go. . .
I was Going my own way, walking my own walk, but The Journey turned out to be a boatload of WritingAdventures in Self-Discovery.
I saw a sultry, silent supermodel with a smarty-pants, speaking duck making a Chris Brogan list about 50 ways Liz loves Labor Day Blog Lib Link Love.
Meanwhile, bloggers were wandering aimlessly and asking, "Has?" And others were answering, "Has what?" That sort of thing can happen when you don't get expert Writing Advice from the Blogosphere.
As a result, two thousand people decided to take up Labor Day Blogging.
No one seemed to notice the group in a candlelit corner talking in whispers. I was sure they were conspiring to plan a surprise birthday party for someone's sister, but they said they were finding ways to lighten their burdens whileLiving Life's Labor.
Wow! Go figure. Maybe I need more self-development than I had thought.
End of story.
Follow the links above to read some great stories of Labor Day Link love in the blogosphere.
Thanks again, everyone who played along. 🙂
–ME "Liz" Strauss
Work with Liz!!