A Guest Post by
Jacqueline Snider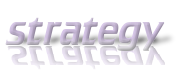 Don't Let the Women Leave
When women leaders leave a company, the company loses talent, mentorship, and a distinct point of view. If it's happening regularly, you might wonder about their reasons for leaving. It's probably not what you're thinking.
Did they leave because of the work schedule?
No.
Did they leave because of the salary?
No.
Did they leave because of the workload?
No.
Changing those circumstances might make a happy woman leader even happier, but those aren't the keys to keeping strong women leaders. Why did the women leaders leave?
When asked why they left, women leaders often say the company just wasn't worth the sacrifice.
So what are the keys to keeping great women leaders?
Key #1: Acknowledge the power of 'broad spectrum' vision
If you only reward the leaders that focus on single tasks and perceptions, you are alienating your broad spectrum thinkers and ultimately losing a lot of your talent.
Women leaders tend to notice a variety of things all at the same time. Rather than focusing narrowly on a single perception or task, women leaders are able to simultaneously engage in a variety of thought processes. They are using 'broad spectrum noticing,' a way of engaging in an all-encompassing way with their coworkers.
While women are working they may be aware of their coworkers' emotions, may be anticipating what other people need or want in a given situation and may then make subtle adjustments in their environment to avoid conflicts that could arise. Most companies don't encourage this way of thinking and their women leaders leave once they approach senior positions.
Acknowledge their unique way of viewing their work world.
And then reward that vision.
Key#2: Acknowledge the value of daily work experiences
A lot of organizations try to motivate their employees by emphasizing the possibility of upward advancement in their companies. Women leaders, however, do not perceive their trade-offs—including stress, time and relationships—to be adequately compensated by the rewards being offered in return, such as promotions, higher salaries and higher profiles.
Women leaders don't see their present work experience as only a stepping stone to their future. The quality of their everyday work life affects them significantly and women leaders are not satisfied with sacrificing their now simply for some goal in their future.
What do women leaders want everyday?
Women place a higher value on carrying out their daily work experiences than what the job might give them as far as future career goals and advancement. That doesn't mean women aren't concerned with their career advancement possibilities, but it does mean that they're not willing to work in a suboptimal work experience to get to the next level.
When management says things like, "Everyone has to takes their bumps and knocks when they first start out. Putting up with some bad managers and difficult working conditions is all part of getting promoted," it just doesn't ring true.
Women leaders simply aren't interested in slogging away at a difficult position everyday just to get somewhere higher up once they've paid their dues. In fact, they'll leave that position for another and another until they find a job that pays attention to the texture of their everyday experiences while they're at work.
This means that if you want to keep talented, driven women in your company you must encourage a daily work experience that is rewarding for your employees.
Believing your women leaders will put up with and hang in until they are eventually promoted is an old-school mentality that's outdated.
Acknowledge their experiences.
Key #3: Acknowledge that larger vision motivates daily actions
A lot of old-style companies link performance to game metaphors. For example, If you attain this volume of sales you'll be able to spin the 'Leaders wheel' and win a great prize. Women leaders find these ideas, which traditionally defined purpose, as too limiting and often pointless and childish.
Women leaders are motivated by their daily work when it is tied to a larger vision. They see their work through a social lens and are most inspired when their work performance is acknowledged as being tied to relationships—not treated like a game.
Women are concerned with their work relationships and the social fabric and climate of their everyday work experience. They feel encouraged when their work relationships are strong and dynamic, ever-growing and evolving. These building blocks of a successful team are central to women leaders' work goals.
Games, on the other hand, encourage competition—pitting individuals against each other. After all, there can only be one winner. This type of reinforcement doesn't foster teamwork and doesn't recognize that other people helped get that 'winner' to the Leaders wheel.
Acknowledge the larger vision that drives the people of the organization.
As companies grow more web-focused and rely more on the quality of their relationships to survive and thrive, the social fabric of their everyday company experience becomes more important. If organizations want to keep their top talent, women leaders' visions need to be acknowledged and rewarded meaningfully.
—-
Author's Bio:
Jacqueline Snider writes and works at Snider Editing and Writing where she creates images for clients through words she chooses. You can find her on Twitter as @JackieSnider
Thank you, Jackie. Great thinking. 🙂
–ME "Liz" Strauss
Work with Liz on your business!!