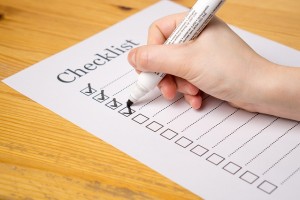 Running a business is a full-time job and then some.
That said how are you doing when it comes to properly managing your business?
If things could be better, you want to be sure you act sooner than later.
Failing to take care of your business needs could well come back to haunt you if you are not careful.
So, where do improvements need to be made on your end of things?
Don't Let Bad Management Ruin All You Have Worked for
In looking to make sure your business is getting the proper management, focus in on the following:
Employees – Unless you are the company's only employee, you have people working under you. As a result, make sure you have taken the time to hire the right individuals. If you did not, they could be hampering your company's ability to succeed. Yes, it takes time when it comes to interviewing people for jobs. That said take whatever time is needed to get the right people in the right positions. Failure to do this can set you and your company back if not careful.
Resources – As important as your workers are, don't sleep on the resources needed to run your company. This means everything from tools your employees need in the office to when they are out on the road. As an example, do you have the right software for your team in-house? This can mean everything from sales software to analytics and much more. If you have not done so up to now, take the time to go online. Once there, you want to do reviews of various project management software. Such reviews will move you a step closer to finding the right providers for such needs. In today's tech world, many consumers expect brands to be up to speed on technology. If you do not have the right resources for employees to work with, you could lose business.
Promotions – How good of a job are you doing when it comes to promoting your business on a consistent basis? If you are not doing a very good job, this could hinder you in your ability to stay relevant in your industry. Do all you can to promote your brand in every conceivable way you can think of. For example, are you good at using social media to push your brand message? If the answer is no, this can be detrimental to your success. Take the time to make sure your message is getting out there via social networking. You also want to be sure you are active in your local community. Doing so gives you a chance to build up a good relationship with those in your community. The goal at the end of the day is to promote your brand and reap the rewards of more business in return.
Take the time to see where you could better your company's management.
Chances are good you will find ways that you may have missed or not spent enough time on before.
About the Author: Dave Thomas covers business topics on the web.