By Scott Dailey
Dale Carnegie said, "If you believe in what you are doing, then let nothing hold you up in your work." If we truly believe in how we are meant to matter to people, we can begin to be useful to them. We can begin to persuade them. Simply knowing something, or worse, knowing what you want, will never be important enough to others to act as an instrument of persuasiveness.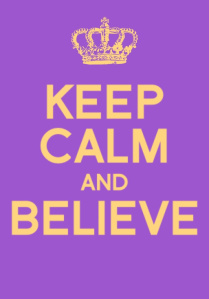 Because our value to others is decided by others, our ability to persuade can never be led by self-important and well-rehearsed scripts. It may seem simple enough a notion to grasp, but in my travels, it's among the most overlooked precepts of sales: if you're serving only yourself, then you're mathematically incapable of serving others. We become valuable to others only when we actually believe what we are doing adds value. Belief, itself, in what we do, is therefore the only conduit through which persuasiveness actually journeys.
Throughout my career, I have found only one immutable principle that binds all successful acts of persuasion and it is in believing what I say and do. So if it's Dale Carnegie's persuasive brawn you wish most to emulate, then you need to exhibit a fundamental belief in what you want me to believe with equal veracity.
Below I have outlined three completely organic behavioral changes you are guaranteed to undergo when you believe what you sell. Apply them to your sales practices and like I experienced, you'll win more frequently and in the process, earn more coveted referrals than ever before.
You Calm Down.
When you believe in something you naturally relax. Mark Twain said, "If you tell the truth, you don't have to remember anything." Think about something – anything — you believe. The fundamental process of believing it contains organic calming properties. When you simply know a thing, you don't kick, scream and wail seeing to it that your belief has its day in court. But in sales, the stress of the pitch often originates from a singular eagerness to advance the wrong agenda. "Sell, sell, sell! I need to sell this stuff," we declare! When you're preoccupied with getting your points across, you're actually losing sight of how few opportunities you've left yourself to say something you actually believe. What's left, because of your urgency to sell, are nothing but uninspiring talking points, programmed into you through print collateral, demanding superiors and perhaps even nagging bill collectors.
When you believe however, you relax and permit your buyer the opportunity to reveal him or herself. The new, cooler you has a chance to be valuable by letting those revealing details act as opportunities to discuss what's important to the buyer. Now you're calm. Now you're useful. Now you're selling! 
You Quiet Down.
When you believe in something, you stop loudly lobbying, petitioning and proselytizing too. Armed with a new-found tranquility, you actually want to speak less, purely as a means to listen more. Piping down gives your buyer a chance to feel listened to, to feel important to you. And as another benefit of being a more collected version of yourself, you'll slow down and exhibit the sureness afforded only to those composed enough to let the buyer dictate the pace and tenor of your meetings.
No longer are those periods of silence, excruciating exercises in impatiently waiting to resume your dazzling presentation. Rather, when you believe in your value, you make the conversation meaningful to your buyers, on their terms, in their language and their cadence. And yep, your softer temperament is a natural response to believing in your message. You quite simply need to believe and the demonstration of your beliefs manifest in ways most satisfying to the person you wanted to persuade. Remember, when you believe, you don't fight for the microphone. You quietly wait until it is passed to you by someone eager to have your words solve their problems. 
You Identify.
We've all been told that hearing is not the same as listening. You can hear someone and never really ever listen to a word they've uttered.
In the same way, listening is not identifying. If you comprehended what I have said, you have listened to me. Well done! But while listening is critical and certainly better than hearing, it's not the same as identifying. When you believe what you are telling me, you can relate your products and services to my specific situation. When you do this, you make me feel important because you've identified with my circumstances, not merely my business problems. When you identify with me, you go even further than that though. Because you have aligned your products and services soundly with my unique challenges, you have expressed concern for me, not your boilerplate idea of a business such as mine. This selfless brand of sales lucidity only comes from believing that what you are selling to me fits my circumstances, not solely your Goldilocks Client criteria.
Identifying with your buyer leaves them with a memorable sense of self-importance that is — and this is the best part — authored entirely by you. I wish your buyer luck forgetting all about you now. When you identify with your buyer, you cogently declare your concerns for the buyer, not the buyer's fit.
At first, your calm, quiet character permitted you the desire to listen. Bruce Lee said, "Knowledge will give you power, but character, respect." When you exhibit the character required to identify, you calmly, quietly tell buyers that their sensibilities are important to you. That's persuasive — make no mistake. But again, believing is the only way to identify with buyers.
If you want to persuade me, you need to include me in the persuasive process by identifying and citing my significance aloud. You need to let me know that, not only did you hear what I said, but that likewise, you believed that my ideas, values and requirements contained merit and substance. When you identify with me, you allow me to influence our transaction and that makes me feel valued.
When you believe what you are selling, you are operating at your full potential as a sales professional. Said another way, if you lack an authentic belief that your solutions can be useful, how will you persuade anyone to think that they are? Equipped with these three easy ways to practice belief-based selling, you'll be well on your way to persuading, and yes winning, more often than you ever have before.
Remember that when you don't believe, you are too busy forcing your rehearsed thinking on me to notice that you've lost me. Believing in your ideas makes you a reserved, patient and passionate advocate for those you mean to persuade. And best of all, when you believe, even a "No" is received with a calm, measured response that can now give way to a vast new body of techniques that turn a "No" into a "Yes."
So start believing and you'll start persuading – and winning.
Author's Bio: Scott Dailey is the Director of Strategic Development for the digital marketing company Single Throw, in Wall, New Jersey. Scott leads the marketing and sales department for Single Throw and is an ardent lover of all things digital marketing and lead generation. You can follow Scott on Twitter at @scottpdailey.