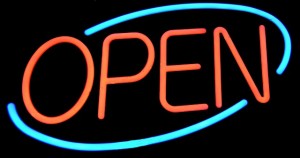 Is there any chance you may want to sell your startup anytime soon?
If the answer is yes, do you know what is necessary to get this all-important task done?
Making sure everything falls into place is critical to say the least.
The last thing you want is hassles that can end up costing you time, money and more.
With that in mind, are you going to be selling sooner than later?
What Will Make for a Better Sale?
When you are thinking of preparing your startup for acquisition, here are three keys you want to zero in on:
Is now the right time? – Above all else, be as sure as you can that now in fact is the right time to sell. There are a myriad of factors that can and often do come into play with such an important thing to consider. For one, is the market in your particular industry good for selling now? If such sales are sluggish right now, you may well decide it is best to hold off. In the event many startups in your industry are on the market, you may also decide now is the best time to cash-in on this. You also want to think about what a sale will mean to your professional and personal lives. Do you have another business to turn to? Will you go work for someone else? If you are getting up there in years, is retirement a possibility now? Weigh everything in play to see if selling a startup now makes sense.
Where do your workers go? – Unless your company is void of employees, what happens to your workers when selling is key. The last thing you want is to leave them hanging. That said you typically would have a few options to look at. First, you may be buying another startup soon. If so, will you offer to take your current employees with you? Second, you may include some language in the sale of your startup. Language that says the buyer will at least offer your workers jobs. For some sellers of startups, they will not do either. If this is where you are leaning to; at least give your employees as much notice as possible. This allows them more time to see what else is out there on the job front.
Charting your next course of action – Last, you want to have a good idea of what is next in store for you. Are you looking at buying something else? Would you go and work for someone else? If you are up there in age, could retirement be in the cards for you sooner than later? By having a good sense of what it is you want and can do, you are in a better position moving ahead.
Once you have made the decision it is a go to sell your startup, a lot needs to come together.
With that in mind, you want to put together a checklist.
Be sure to check the appropriate boxes as you move along.
In selling your startup, you more than likely have options on the table to what will come next.
About the Author: Dave Thomas covers business topics on the web.