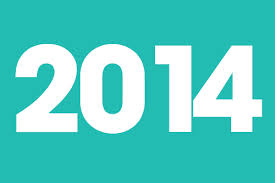 What will 2014 have in store for small businesses?
A few small business concerns certainly present themselves, as owners prepare for some hurdles that come in the way of a successful year.
Looking ahead to 2014, here are a few small business concerns that you will do well to counter if you hope for your small business to succeed.
 1.    Health Care
Without question, health care will remain a concern for small businesses heading into 2014.
Largely due to health care concerns, a recent report found that optimism among small business owners fell to 59 percent in October, where it was as high as 72 percent in the prior month.
While these numbers were affected by the government shutdown, health care remains a big concern of small business owners.
As worded in the report by SurePayroll CEO and President Michael Alter, "the only thing that's certain about health care reform right now is that it's causing more uncertainty."
As the dust settles heading into a new year, small business owners will need to grapple with the implications of health care reform.  Business owners will need to understand and react to how it will affect their business.
Many owners would do well to take this matter seriously.
If these changes are not understood, it would be a smart move to consult with a professional on the business' options moving forward.
2. The Economy
Indeed: the economy could easily land on any year's list of small business concerns.  It is clear that 2014 is not bucking the trend.
Based on the previous report, year-over-year nationwide hiring is down 1.7 percent, while paychecks are down 0.1 percent.  While the West (down 2.5 percent), Midwest (down 3.0 percent), and Northeast (down 4.1 percent) were not positive, the South is the only region where hiring is up – at 1.3 percent.
As you might expect, there is not simple solution for dealing with economic difficulties at the small business level.
Savvy budgeting and planning will need to take place, with a careful eye towards difficult areas like health care and insurance.
3.    Taxes
In a recent article from the Washington Post, tax reform is said to target small business concerns.  Yet, as the headline asks, "will it matter?"
With criticisms of the current rate structure and the overall code, there are plenty of hurdles that must be overcome.  Small business owners are awaiting the changes that will occur with tax reform, in order to react and – hopefully – enjoy any benefits that come from its developments.
Similar to the subject of health care, small business owners are advised to stay abreast of relevant changes.
Finding a professional that can be trusted can be an invaluable step towards staying on top of any and all relevant changes.
As a small business owner, what has you most concerned as we head into 2014?
Photo credit: didays.com
About the Author: Brian Neese is an author that specializes in content marketing, social media, and SEO. Â He writes about technology, how to be first on Google, marketing, much more.