Will You Come?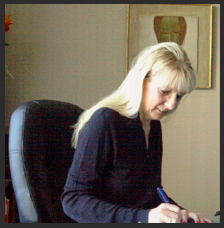 I'm writing invitations in hopes of your participation.
Would you, could you join us?
We're having a birthday celebration!
The 2nd Annual All-Day Open Comment Birthday Party
Who: Everyone is invited.
Where: Successful-Blog . . . https://www.successful-blog.com
When: Wednesday, October 24, 2007, 7a.m – 11p.m. Chicago Time (Central Time/GMT -6hrs See the clock on this blog)
What to bring:
Bring a link to a page, a picture, a post that demonstrates, celebrates, illuminates your success and outstanding-ness as a blogger.
Or bring that ebook, that manifesto, that photo, that priceless work that you want to offer as a birthday gift to everyone.
What will be happening:
It's an all-day conversation with outstanding gifts for EVERYONE.
Open Comments all day.
Flash mob commenting.
Photographic Party Favors.
HUGE SURPRISES!!.
Guest posts galore.
I've invited some folks to guest post for the celebration. If you'd like to write a guest post or if your blog birthday is this month, please email me today at lizsun2@gmail.com to let me know.
A Party! You're Invited! C'mon! Let's Talk and Have Some Fun!
(There's only one rule . . . be nice.)
–Me "Liz" Strauss