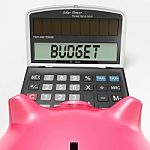 Budgeting makes the world go around, especially if you're a business owner.
With the New Year right off and running, there's no better time than now to get your budget on the right track.
When it comes to better budgeting for your business, here are just a few ways you can improve your financial plan for 2015:
Make and Follow a Spreadsheet
If you don't run the numbers as the come, it could spell trouble for your budgeting endeavors. Spreadsheets are a business's best friend, so if you haven't already, the New Year is the perfect time to create and follow and budgeting spreadsheet.
You'll want to make sure your spreadsheet updates are part of your daily routine, so put aside a little time each day for your budget.
If you wait until the end of the week or month to update your spreadsheet, it'll make finding budgeting errors complicated.
Cut Costs Wherever Possible
Just because your business isn't over budget doesn't mean you can't use the New Year as an opportunity to cut costs. No matter how small your budget is, there's always room to reduce business costs.
Whether you change suppliers to reduce delivery charges or you simply use less paper in the office, every little bit counts.
If your business has unnecessary costs, chances are they'll quickly pop up in your budget breakdown.
Assess Regularly
Having a budget is one thing, but following it is something else entirely. Assessing your budget regularly is the best way to stay on top of your business's finances.
As the following article shows, you can keep track of your finances with a free budget template, which will take the guesswork out of the budgetary process.
Budget templates are great tools for easily tracking your daily, weekly, and monthly spending habits.
The best part is budget templates are available for all of your mobile devices, so you can check your business's finances on the go.
Leave a Little Wiggle Room
Your business should never live above its means, which is why it's so important to leave a little wiggle room in your budget.
You never know what's around the corner for your business. Some extra financial cushion will ensure you don't have budgeting issues during slow periods or when unexpected costs arise.
In terms of wiggle room, you don't need a massive amount. A good rule of thumb is to keep 3 to 5 percent of your overall budget open each month.
If you find you don't need that much cushion or you need to allocate those expenses elsewhere, you can adjust your wiggle room accordingly.
Set Realistic Goals
As your business bid farewell to 2014 and entered 2015, it's important to set realistic budgetary goals.
Numbers change all the time, so keep this in mind when setting up your budget, be it for employee costs, advertising, marketing, supplies and whatever else you need to efficiently and effectively run your company.
In other words, don't create a budget that's so hard to follow that your business struggles just to meet its financial objectives.
If you're ready to revamp your business's budget for 2015, keep in mind the financial pointers above.
As a business owner, how do you stay within your budget each year?
Photo credit: Image courtesy of Stuart Miles at FreeDigitalPhotos.net
About the Author: Adam Groff is a freelance writer and creator of content. He writes on a variety of topics including finance and small business.