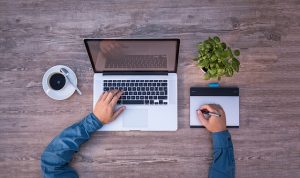 In running a small business, is it firing on all cylinders?
For some small business owners, they are missing out on one or more key facets of success. As such, it can leave their companies in peril if they do not tend to the matter sooner than later.
With that in mind, are you taking the steps to make sure your business operates at its greatest potential?
How Are Your Finances Going?
One key to piecing together a successful brand is making sure your money situation is good.
That said you want to do all you can to be sure you have the funds to keep things running as smoothly as possible.
So, when was the last time you sat down to look at your financial books?
In the event you are having trouble making ends meet, it may be time to consider small business loans.
Should you decide to consider a small business loan, where best to start?
For starters, know which loan providers are most worth your time.
One of the ways to go about doing this is by going online. Once on the Internet, you can research to see which loan providers would have your best interests in mind.
If you're friends with some other business owners, ask them who they went to when they were considering a loan. The feedback you get from your friends in the small business world can prove quite fruitful.
Once you have a small loan provider you think you can work with, determine how much of a loan you in fact will be seeking.
Also take into account what the loan will be geared towards.
Among some of the reasons you would be seeking a small business loan:
Financial capital to grow your business
Money to pay down debts
Added funds to buy office equipment
Taking on more inventory
No matter the reason you could be seeking to take out a loan, be sure to do your homework. When you research different loan providers and why you need a loan, there's less chance of making a bad decision.
Staying Up to Date on Employees and Technology
As important as a loan can be for you make it a point to not overlook the importance of employees and technology.
When it comes to your employees, do you do all you can to go about hiring the best out there?
Although you may make a mistake or two in hiring at times, you do not want to make it the norm. Too many bad hires can lead to a revolving door at your company. In the event you have investors, they do not want to see too much turnover. The wrong hires can also lead to issues as far as employee morale.
As it relates to technology, do your best to have the latest tech available to you and your employees.
Keep in mind that there are many savvy consumers out there. As such, they expect you to be a leader and not a follower in technology and the customer experience.
In doing all you can to make your business fire on all cylinders, are you coming out ahead?
Photo credit: Pixibay
About the Author: Dave Thomas covers business topics on the web.