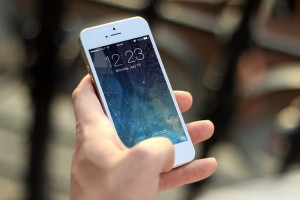 Having the right mobile business app in today's digital age is nothing short of essential.
As your brand looks for sales and revenue that goes with it, is your mobile business app doing all it can to assist?
If your mobile business app is not getting the job done, are you missing out on prospective sales and money?
Review Your App on a Regular Basis
Once you've come up with the right business app, the work does not end there.
It is important that you review your app on a regular basis. Doing so helps you to make sure it does all it can to promote and secure sales for your brand.
Among the reasons your mobile business app can benefit your brand:
Consumer visibility – Your app has the potential to get in front of millions of consumer's eyes on a daily basis. With that in mind, make sure your message is being seen and heard in a clear manner. Instead of consumers finding you on computers, your app can download on a device in seconds. Once it is on there, it is easy for consumers to open it up to browse information or buy goods and services from you. Whether you offer the Bismanonline mobile app or others, get to millions of consumer eyes.
Marketing tool – Any successful business can tell you that marketing is key to success. That said your app can be the tool you need to interest a consumer in your brand, in all hopes leading to a sale or two. With that being the case, use your app to market info on your brand, when you have sales and more.
Spreading the word – Another app benefit is a consumer spreading the word among themselves. If you have satisfied customers, they will more times than not spread the word for you. They get family members and friends who have an interest in your brand to download your app. Before you know it, word is spreading like a wildfire.
Offers convenience – Unlike the days of calling a restaurant for a table or doctor's office for medical care, more consumers are going the mobile app route. As such, allowing customers to check in via your mobile business app saves time. Your customers appreciate the feature. They do not have to spend more time on the phone trying to book appointments.
Seen as an innovator – Last, having a mobile app can allow your brand to stand out from competitors. If some or much of your competition does not offer consumers a mobile app that can help you. Many consumers may view you as innovative and having a handle on today's technology. As such, you get more consumer eyes and increased sales.
If your company does not have a mobile app or the one you have is not getting the job done, change things moving forward.
With the right app in your corner, your small business stands to be the beneficiary in more ways than one.
About the Author: Dave Thomas covers business topics on the web.