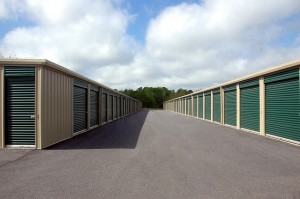 No matter what industry your business falls under, you likely know all too well how important both the Internet and word-of-mouth are to your company's ability to succeed.
When it comes to self-storage, the U.S. is a global leader with a higher number of storage units compared to all other countries put together.
Of course, Americans are renowned for their hoarding culture meaning everything that finds its way home becomes part of the family. Most storage units in and around Tampa (and other parts of the nation) are leased by household owners, a clear indication of the high demand.
For business owners, there is more need for storage space because rentals and leases can be very expensive and self-storage becomes a more affordable alternative.
The number of self-storage industry according to Statistic Brain stands at more than 50,000 and herein is a big challenge.
Consumers Need to Research Before They Rent
The industry is now worth more than $30 billion, making it a moneymaker.
With all that money being made, consumers want to make sure they are getting their own money's worth when renting a self-storage unit.
For consumers in Tampa, they can easily do some online (and in-person) homework to find the best storage rental for their needs.
Among the storage unit factors consumers need to look at:
Is it Well Kept?
As a rule-of-thumb, always make a point of visiting a storage facility before renting it. You will get more information about your storage than all the virtual tours can provide. Check whether the facility is clean and well-maintained.
Protecting Your Items
If you have already rented from a storage facility business in the city, make sure you regularly visit your new (or in some cases old) unit regularly and inspect the condition of your items. It is advisable to have personal and/or business insurance cover your items in the event of a rare break-in or a serious weather event that hits.
Over-the-phone Quote
Whether you are moving to Tampa for personal and/or business reasons or seeking storage for your inventory in the city, make sure the self-storage company carries out a free, on-site and no-obligation estimate. The price you get (see more below) on the phone could be better than what you might receive in-person, and you are guaranteed that there is available space.
Extra Charges
Like anything you rent or buy (vehicles, appliances etc.), make sure there are no hidden costs. Given the majority of self-storage facility owners are honest, hard-working people, they know how important your money is to you. As such, they are more than likely going to point out all the costs involved for a monthly rental etc.
Customer Feedback
Finally, don't hesitate to look for customer feedback (online, word-of-mouth etc.), making your decision easier. When a sizable number of current and former customers rave about a facility, chances are they are not blowing smoke. The same holds true if they are saying the opposite. With a few clicks on the Internet, you should be able to get some good feedback on the facility you are considering going with. Even with that information, however, you're always best-served checking facilities out for yourself.
Whether for personal and/or business needs, remember that storage facilities and countless other markets oftentimes rely on the Internet and word-of-mouth to store up more and more customers.
Photo credit: Pixabay
About the Author: Dave Thomas covers business and marketing topics on the web.