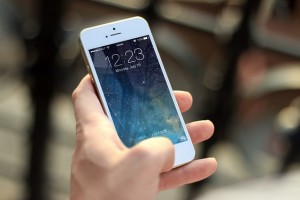 While there are some consumers willing to do anything and everything it takes to avoid the Internet, many individuals simply couldn't do without it.
Even though that latter group doesn't necessarily live on the worldwide web 24/7, many of them do use it regularly each and every week. While some use it mostly for entertainment purposes, many others utilize it for browsing and ultimately purchasing goods and services.
In the event you are a business owner looking to attract more customers (what business owner wouldn't be?), the Internet is one of if not your best resources.
If you have not been putting the worldwide web to use as of late in attracting more business, definitely give that a second thought as you head into 2017.
Using the Internet to Your Advantage
While there are myriad of ways in which you can put the Internet to work for your brand, here are some ways to best click with clientele (both current and prospective):
Blog – If you do not have (or are basically not using) a blog to reach consumers, that should definitely change. Your blog is not only a great marketing tool, but it is all but free to use. Unless you are paying professionals to write copy for your blog, you can basically start and market a blog at no cost to you or your business. Even though you do not need daily blog posts, be sure to keep the blog as fresh and informative as possible, giving consumers a reason to view it. This will also help you stay relevant with search engines, especially Google;
Mobile app – Do you have a mobile app? If not, this is another resource that your business should not be without. Do your research regarding the different app development companies out there, seeing which one may best suit your mobile app needs. With the right app in your corner, your mobile marketing options can soar over time, something that any business owner will be more than happy to have happen;
Social media – Just how social are you online? With the right social media plan in place, you can take your business to new heights. Just as with a blog, you do not need to be on social media 24/7, but you can't do it only on occasion, figuring a little here and a little there will get it done. Not only is social media good for promoting your brand, but it gives you a window into what consumers are saying about both your company and competition. Lastly, social media allows you to get in touch with consumers whenever and wherever you want. That flexibility is like having a marketing program that is 24/7/365.
Selling Products and Services
Online store – If you haven't thought about an online store up to this point and time, reconsider that in 2017. With an online store, you can sell goods and services 24/7/365. In doing so, you can see your revenue stream increase on a regular basis. If you do go with an online store, make sure it works from start to finish. The last thing you want is having frustrated consumers get stopped at checkout etc. In the event this happens, they may very well not return;
Website – Last but certainly not least, how beneficial is your website to those consumers looking to visit and use it? Just having a website is not enough in today's digital age. Make sure your site is as beneficial as possible to current and prospective clients. Reviewing your site regularly will help you work out and remove any kinks etc. Remember, your site wants to rank as high as possible on Google and other search engines, so it needs to be clicking on all cylinders in order to draw consumers to it.
If you have not been clicking with online clientele up to this point, a New Year starting soon is a perfect opportunity to change things.
Photo credit: Pixabay
About the Author: Dave Thomas covers business topics on the web.