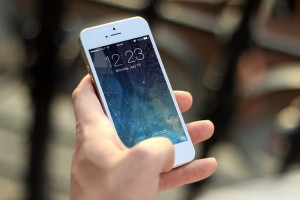 Are you satisfied with where your business is as the New Year unfolds?
If the answer is not really, what do you plan to do about it?
Some business owners will simply sit back and hope that things improve, though they know that doing so is certainly taking a chance.
Others, meantime, will be much more pro-active about the situation.
If you're in that latter group of owners, what do you plan to do this year and for down the road to make your business all the better?
Technology Can Drive Your Business
In the event you have been slow to the wave of technology over the years, you're likely seeing the ramifications for it when it comes to your revenue.
While you do not have to be a technology geek, you should at least be aware of the different tech products and services out there, both of which could very well help your brand move forward.
With millions of consumers spending time on their mobile devices these days to browse for and ultimately buy goods and services, are you on the other end ready to serve them? If you're not, there's a very good chance your competition is.
If you haven't figured out just yet why an app is a necessity for your business, follow along.
For starters, creating your own app can be a challenge, especially if your skills with such a device are limited at best.
If that's the case, you are much better off going out and seeking the best app makers available.
Such companies in the app industry can come up with an app that not only will be worth the time of consumers to download on their mobile devices, but it will all but guarantee more cash flow for your business.
In finding the right app maker, be sure to do some research online, looking to see which app makers come with the highest recommendations from experts in the industry. Don't just assume you are saving time and/or money by selecting the first one that pops up. Compare multiple apps side-by-side, seeing which one truly looks like it would provide you with the best technology, best customer service, and ultimately the best opportunity to bring in sales.
Promoting Your App
Once you have your own business app in place, the next big step is promoting it.
As with any device you try and promote, keep in mind that your competitors are likely doing the same thing. That then begs the question, how can you stand out from the competition?
To start with, put both your website and your social media initiatives to work.
For the former, your blog can be a great tool in marketing your app.
Writing content not only about your own company's app, but also how consumers can benefit from downloading various business apps, is great information for the latter. Also be sure to put out any notable press releases when you are making additions etc. to your current app and what it has to offer the public.
As for social media, make sure you are as active as possible in promoting your app on the social channels.
This means the likes of Facebook, Twitter, Instagram, Snapchat and others.
Also be ready to answer any and all questions from consumers about your app. As with any social media chatter you get from consumers, be sure to answer them back in a courteous and timely manner.
Speaking of consumers, don't hesitate to ask satisfied customers to help promote your app for you. As they begin to tell their family members and friends about you app and all it has to offer, word spreads, leading to more downloading of your app.
Your app can do so many positive things for your business, so start talking it up today.
Photo credit: Pixabay
About the Author: Dave Thomas covers business topics on the web.