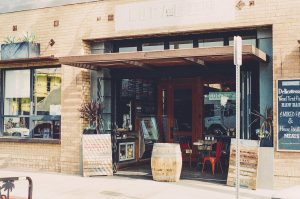 I was thinking the other day about lead lists. Do you remember those? They were lists compiled by marketing or sales agencies, occasionally by individuals, then sold.
The idea was to have a huge list of potential customers right there at your fingertips, cutting out the work involved in generating your own leads.
Unfortunately these lists were sold to everyone who searched for them, making them an over-saturated collection of names and email addresses that did more harm than help.
The truth is that lead generation takes effort. We can't take shortcuts and expect results, because the process of finding leads is such an important and necessary part of the overall process.
Does that mean we can't find ways to do it a little more efficiently? Not at all!
Set up your site
It is astounding how many local businesses still have no websites to link to from their Google Local or Yelp profile pages.
In any digital marketing strategy starting a website is fundamental to any business.
Use this cool brand name generator to set up your brand identity and go from there!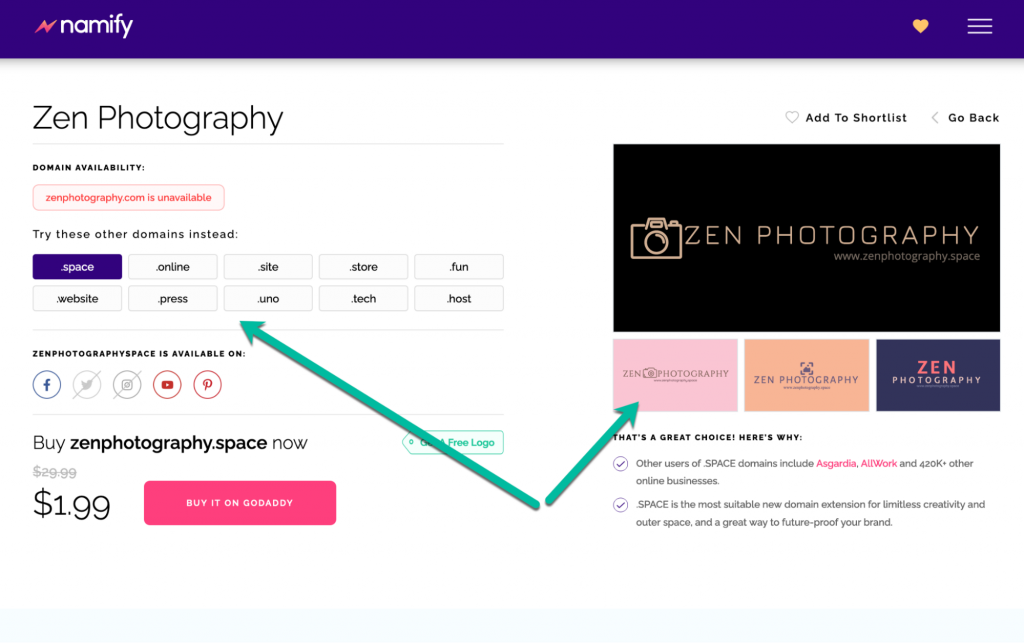 Utilize other forms of media
Take your time to make the most of your social media profiles:
Add your address and phone number wherever you can!
Keep your response time prime. On business pages there is a little box by the Send a Message option that states how long pages respond. You want yours to be immediate. So make sure you are keeping up on those direct messages.
Take advantage of pinned posts. You can pin a post to the top of your page, where every other post will fall underneath it without dislodging its spot. That allows you to provide a message to everyone who visits your page… like maybe a CTA to visit your site?
Use GREAT branded images. People can sometimes skimp out on adapted logo images for social sites. You need to go the extra mile here and make sure it is the highest possible quality. There are a variety of WordPress plugins which you can use for that. Colorlib has a great collection of those!
But don't just stop there: Integrate your online and offline marketing efforts whenever you can. It is shocking to see how effective TV and radio ads can be on a local level. If you happen to be in a position to run ads, or you have been already, put your URL in there, then mention your social media pages.
Make sure it is all very easy to remember, though! No one is going to visit if your URL or social media tags are overly complicated.
Create an app that can be used both online and in stores
Apps are pretty much the standard these days, as it is rare to come across someone who doesn't have a smartphone. Even brands like McDonald's have created apps, which allow people to order food in ahead of arriving, or use QR code coupons to take advantage of deals you can't find anywhere else.
Having an app that can be used both in and out of physical stores nicely ties together those leads, while giving you a goldmine of customer information that normally you would have to pay a marketing agency to find for you.
Find other local businesses to cross-promote with
There is a restaurant that also has a food truck that sells to local businesses during lunch time, traveling from lot to lot for fifteen minute intervals. They also have a static location that is mostly ignored.
In order to improve their sales at the actual restaurant they teamed up with a local brewery that creates craft lagers that have been growing in popularity. They offer half-off appetizers with the purchase of one of these beers, at one per table.
The brewery also offers this promotion on their end. You can pick up a coupon from their on-site store for the half off appetizer when you go into the shop. That way people don't have to buy the beer during their meal but can still get the benefit.
All of this is promoted – you guessed it – online. It is a great example of how you can integrate cooperative strategies both online and offline for the mutual benefit of both brands.
Other businesses are looking for the same chance for backlinks that you are. Cross promotion can be a great way to get that. Say you own a bike shop that is known for bikes of all types and purposes. In your city there is another shop that is known for outdoors gear like tents, hiking boots, etc.
You two can combine forces to offer discounts for goods at one another's store, or perhaps come up with a bundle package that appeals to mountain bikers. Post about this cross promotion on social media and one another's websites for some powerful backlinks that also lets you each target one another's established audience.
Use local directories to find those local businesses to partner with!
Inject yourself into local communities
A nearby Atheist group was looking for local sponsors to provide event spaces and items for their community get-togethers, parties and charity galas. About a dozen local companies obliged and have given food, merchandise and free use of business space for parties.
Every time an event is hosted these companies are named as sponsors online through social media, newsletter emails, on their official site and during reviews. This is a great opportunity for online presence building for those businesses and that is resulting in an increase in the local companies getting involved.
Local communities of all types are a perfect platform for visibility, while building a feeling of goodwill with local customers. Many of those businesses also gained lifelong customers. One local burger joint providing food for the past several events have credited that particular organization for an almost doubling of their weekly sales!
Small businesses have a great advantage of using online marketing these days! So don't neglect those opportunities!
Image source: Pixabay