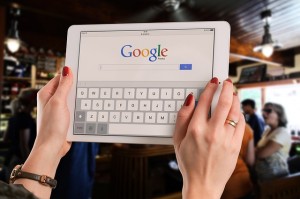 Is your brand kind of stuck in a rut at the moment? If so, what plans do you have to change that moving forward?
For many business owners, their brands are not where they'd like them to be right now. In fact, some are in trouble of dipping into the red when it comes to their finances. If that happens, getting out of that mess can prove quite cumbersome.
That said what are you doing to give your brand more punch?
For some, this means more marketing and advertising initiatives. Others, meantime, will turn to their products and services to see if they need improvement.

No matter how you deliver more bang for your dollar, it is important that you. With all the competition you are facing, standing pat oftentimes is a recipe for disaster.
Look at Your Website
One of the first areas of attention when looking to give your brand more punch is turning to your website.
In reviewing it, go over the following areas:

Credible and relevant information – How informative is your website? Does it provide consumers with all the details they would want to know about your business? If the answer is no, this is one area that demands your attention. One way to give out more information is having a 

credible blog

(see more below). If blogging has been non-existent with your brand up to now, change that detail moving ahead.
Ease of use – How easy would you say your website is to use for visitors? If they feel like they're traipsing through a maze more times than not, they're likely not coming back. Doing regular reviews of your website is not only a good idea, it is a necessity. By doing your best to find cracks in its armor, you will lessen the odds of visitors being one-and-done guests.
Proper contact information – Do you make it simple for your online visitors to contact you? Make sure your company contact info is in an easy area to find. By doing so, you won't have consumers jumping through hoops trying to reach out to you.

Google ranking – Finally, do you know where your company's website ranks in online searches? If not, you should get up to speed on this all-important ranking. A strong ranking helps bring more consumers when they search for the products you offer. It can be easy to work your way up the rankings with sound

search engine optimization

(SEO) practices.

Blogging Your Way to Success
In mentioning blogging a little earlier, it is important to keep in mind how big of a deal your blog is.
For instance, are you doing any guest blogging on other sites? What about having guest bloggers write for your site? By reviewing guest blogging prospects, you can open up a new world of brand opportunities.
While many stick to writing all their own material, it never hurts to allow guest bloggers. In fact having some different bloggers on your site helps in several ways.
First, you bring a different tone and style to the writing on your blog. Second, those guest writers could be some of the top experts in your particular industry. Third, they are more apt to share their posts they write for you with others. By using social media, they can open your business up to countless other B2C and B2B customers.
So, don't be afraid to blog your way to success before you know it.
As a business owner, are you doing all you can to bring more punch to your brand?

Photo credit: Pixabay
About the Author: Dave Thomas covers business topics on the web
.