The How to Happiness
In January, I wrote these words.
I want to have the time of my life.
I wrote about the how to happiness and listed out ten ways to live life. The first way was to claim it.
We don't need to get a life.
We need to own the one we've got.
Owning our life is the first step to living life.
Give Yourself Permission to Claim Your Life
After years of school and people telling us what to do, we can find ourselves doing what "comes next" for everyone without ever considering whether that's what should come next for US. We end up moving through time doing things, but not really living life.
Give yourself permission to claim your life. You know you can do this. What is a few minutes in the context of the hundreds of thousands that you might reignite?
Stop what you're doing.
Still yourself, your body, and your mind, completely.
Sit and breathe in deeply.
Be inside your skin.
Notice the feeling that begins to become you.
Keep breathing deeply.
Keep with that feeling until you forget about the breathing,
until you are comfortable feeling the lightness of being.
Name that being feeling "living."
Don't try to make it into anything.
When you feel like a human, get up and do something to claim this life you're living.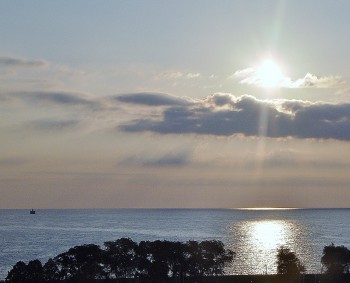 Go Out to Claim It
Here are a few ways you might do that, in case this notion is new to you.
See the sun rise. See a beautiful sky.
See a smile you put on someone's face.
Eat something delicious.
Share a marvelous meal with a friend.
Send yourself fresh flowers.
Keep some and give some away.
Listen to the sounds of nature that you don't usually hear.
Enjoy silence, especially silence share with someone you care about.
Take the longest shower or bubble bath in your experience.
Buy something soft as cashmere and give it someone who inspires soft thoughts.
Kiss someone you love.
Follow that with a hug.
Most folks don't need ideas to fill our life moments. But we might need an occasional reminder to fill our moments with life. Once we start breathing and inhabiting our skin again, the ideas for living life aren't hard to recognize.
How will give yourself permission to claim your life?
Be irresistible.
–ME "Liz" Strauss
Work with Liz on your business!!