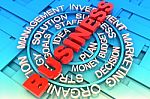 The business world changes every day and if you want your business idea to succeed tomorrow, then you should pay attention to what's trending today.
That's right, by keeping an eye on the current market and successful business ideas; you can make an informed decision based on changing consumer needs.
When it comes to learning from current business trends, here are just a few types of businesses that are expected to grow for years to come:
Accounting
Whether it's for small businesses or individuals, everyone needs help running numbers. If you have a knack for the financial side of life, then starting an accounting business is definitely a promising career. Accounting is a growing business landscape that offers plenty of job opportunities. The field of accounting isn't something you can just jump into. To become a certified accountant, licensing and training is required. However, if you do have experience, turning your accounting business idea into a reality is a relatively easy and affordable process. From handling company balance sheets to general tax accounting, there's no end to the growth possibilities of accounting.
Computer and Smartphone Repair
The popularity of computers and smartphones is going to continue to increase exponentially as time goes on. With a little training and basic licensing, you can turn your computer and smartphone repair business idea into a full-fledged career. There are a growing number of repair businesses that specialize in on-site computer hardware and software repairs as well as smartphone screen repairs. In addition, there are also a number of mobile repair businesses that can take care of repairs quickly and on the spot. No matter which direction you take, the computer and smartphone repair industry is really taking off.
Business Planning
If your business idea involves helping others develop their own business plans, then you're on the right track. As the following article shows, starting a business plan service is 1 of 3 business careers that are actually fun and rewarding for both parties involved. The startup costs for a business planning service are minimal, but the career opportunities are huge. From preparing and formatting business plan layouts to creating financial outlooks, helping others plan their business will provide you with steady work for the foreseeable future. You can even offer add-on services like ongoing business consulting, which will provide you with a steady workflow as opposed to a freelance-style business approach.
Editing
Editorial services take a number of different shapes and forms nowadays. Whether it's copyediting for online publications or proofreading company documents, businesses and individuals are always in need of quality editors. The best part is, being an editor means you'll have a flexible career that you can take on in a full-time, part-time, or freelance capacity. Copyediting and proofreading are probably the two main editorial services that come to mind, but you can expand on your business idea to include other services too. Developmental editing, indexing, copywriting, blog writing and editing, ghost writing, and book doctoring are all much-needed services that fall under the editorial services umbrella.
If you want to know your business idea is a worthwhile venture for the future, then take a tip from the top trending businesses above.
Photo credit: Image courtesy of ddpavumba at FreeDigitalPhotos.net
About the Author: Adam Groff is a freelance writer and creator of content. He writes on a variety of topics including business planning and career outlooks.