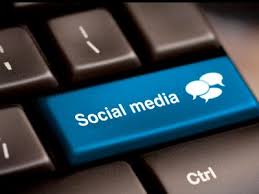 Whether you run a small, mid-sized or large company, how social you are with your customers can go a long way in determining just how successful you are destined to be.
Whether they feel like they can't properly engage their return on investment (ROI), don't want to make the time and effort or are essentially ill-informed on how to properly run social media campaigns, there are still many businesses that are missing the boat when it comes to socially engaging consumers.
So, how can you and/or your marketing team (where applicable) get the most out of what social media has to offer moving forward?
Among the tricks of the social trade:
1. Be a good listener – Even if your business is just using social media sporadically, you can pick up a ton of valuable chatter by listening to what is being said about you and your industry in general. If you do not use Facebook, Twitter, Google+ for any other reason, use them to hear the conversations. You can pick up valuable discussions as to what consumers need more and less of, along with what their most used questions and issues are;
2. Be a consistent presence – Like many other things in life, you need to be constantly active in social media to truly benefit from it. Just being a casual social media participant leaves you and your company with several problems. First, you are not there regularly to see and hear what is going on. Secondly, you won't be viewed as an authority in your industry if you just pop in and out on the social channels. Finally, you miss out on potential sales from those consumers who do not yet have the product or service they need;
3. Be someone who engages – One of a number of reasons consumers are on social media for starters is they come looking for answers and solutions to their questions and problems. With social media, you can respond to them in a real-time fashion, something you can't do through traditional means like in-person store visits or phone calls. Actively engage consumers that are both present and potential customers with you, showing them you want to be the go-to man or woman for their shopping needs;
4. Be void of spamming – With all the positives that social media can offer you as a business owner, never use it to spam consumers. The spammer is the individual or company that inundates consumers with messages, mostly trying to push a sale down their throats. Some consumers will automatically revolt against this, feeling like you are being too pushy. Use your social media tweets and shares to answer questions, solve problems, along with educating the consumer. The latter can be easily done via links to tutorials and other items you hopefully have on your website;
5. Be human – Finally, make your social media posts fun and entertaining from time to time. Yes, your main goal is to draw people back to your website, but you can't be about sales and business 100 percent of the time. Show those who view your SM posts that you and your company are just like them, doing this by interjecting some humor into your posts. You should also humanize your entire office team by either getting them to post or talking about them (images are great) from time to time. Being social is just that, putting a social side to your business.
So, how do you as a business owner go about getting the most out of social media in 2013?
Photo credit: dimespring.com
About the Author: With 23 years' writing experience, Dave Thomas covers social media and business topics, including Internet reputation management.