Are you engaging your community the best you can with visuals?
In most cases the answer is: probably not.
Yet, visual marketing is crucial these days. According to Megaphone Marketing,
With 70% of visual receptors in our eyes, it only takes 150 milliseconds to recognise and symbol and 100 milliseconds to attach a meaning to it. Our brain processes visuals 60,000 times faster than text and retains 80 percent of what we see versus just 20 percent of what we read.
Here are a few tips and stats for you to consider:
In the age of "infobesity" and with an adult attention span of 3-8 seconds, marketers need to learn how to stand out with visual content.
Viewers spend 100% more time on web pages with videos. 60% are more likely to buy a product if video is included. Use an online video editor to create videos.
Web posts with visuals drive up to 180% more engagement than those without visuals. Use visual elements to create better lead magnets!
Publishers who use infographics grow in traffic on average of 12% more than those who don't.
According to Sephora, their Pinterest followers spend 15X more than its Facebook fans.
90% of information transmitted to the brain is visual and processed 60,000x faster.
Cartoons can increase your newsletter open rate to 45% vs 5% industry standard.
The 7 elements of visual storytelling are:

design,
personalisation,
usefulness,
personality,
storytelling,
share-worthiness,
real-time app… Know them!

Don't be afraid of low-fi (Low Fidelity) images taken on the go, we live in the Now! economy and people get it. Have fun w/ it.
Make content easy to consume, make it snackable!
Remember the Cs: content + context: know what content to place on what networks. Ex: GIFs do well on Tumblr, but not others.
Ensure every blog post has at least one great picture and you have a Pin It button on your site for heavy Pinterest users.
Twitter is extremely visual, even if you are sharing a link attach a picture to draw attention and increase click-through.
On Slideshare, use less text on slides, keep it short and visual, use a catchy title, and include a "tweet this" button on the slides.
Don't be afraid to play with different types of content. See what works for your community; ask them too!
Never stop monitoring and improving. Use web analytics platforms to understand how your audience is engaging with your visual content and whether it is sending them down your conversion funnel: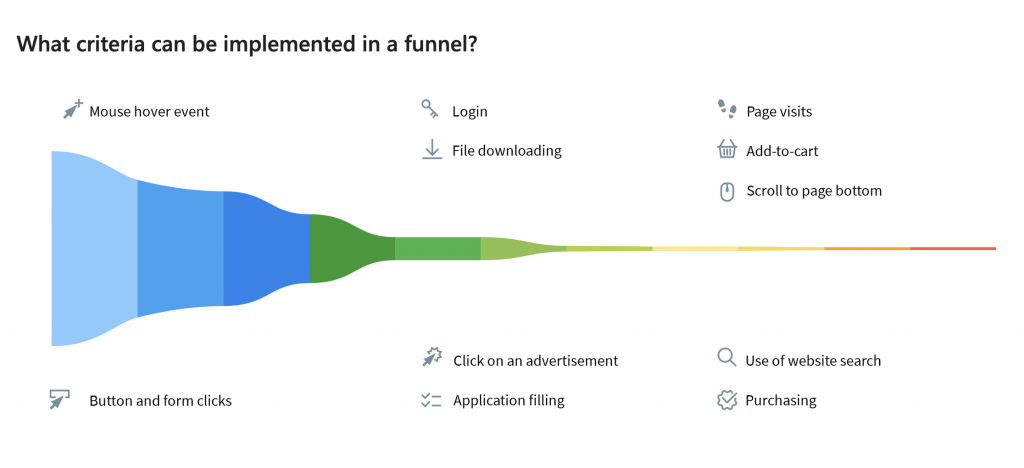 There's no one secret for success! Leave a comment and share what visuals you're using and what's working to help you and your brand better connect with your community.