By Diana Gomez
For small businesses, the world of online reviews can be a scary place – and that's understandable.
I have friends who cringe as they open their company's Yelp page, afraid of any negativity they'll have to face regarding their beloved business. However, what you'll often find is more compliments than you expected, plus you'll discover ways to make the reviews help and grow your business.
So you see, reviews can be good for you, no matter how bad they are.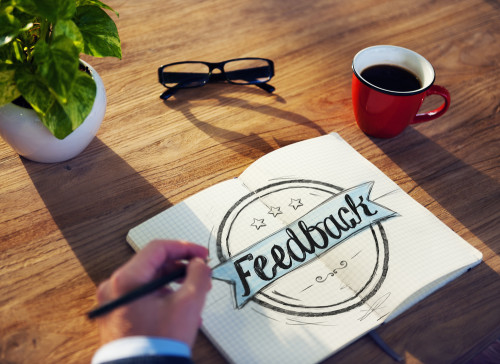 Here's what you can take from your online reviews: the good, the bad, and the ugly. Reviews can:
Provide Credibility
People trust reviews. In fact, an online, unbiased review is more trustworthy than a personal recommendation. And believe it or not, readers are often more trusting of a place with both negative and positive reviews rather than one-sided views.
Create Awareness
Building customer awareness is a great advantage of online reviews. At no cost, sites like Yelp and Google Places let customers brag about you to the world. It's also a platform for current customers to engage with one another with suggestions that could lead to more product purchases.
Give Free Feedback
Occasionally, you'll have to face the fact that no one, even your business, is perfect. It may be your favorite employee who has caused a customer to take to Yelp and unleash a tirade about their bad experience. But look at it this way: rather than having secret shoppers rate their experience to you, you've got regular people doing this – for free. Say two customers in a day complained about a restaurant hostess and her bad attitude. You can make that right. Same goes for any complaint.
Benefit Buying Choices
Knowing what is really working for your business can help navigate you in the market. A negative comment can help tell you what people don't love as much, just as a positive review can tell you what people want more of.
Improve SEO
If content is king in today's online world, then reviews should be welcomed by businesses. Google does take reviews into account when ranking, so whether they're positive or negative, they're doing you good in the search engines' eyes. Merely showing that people are actively engaging in your business is proof enough that you're relevant, and this can only help your ranking.
What should you do if the reviews are negative?
Take care of business – and fast.
Immediately address it online. Ignoring customers' comments makes it look like you just don't care. And letting the situation sit and simmer doesn't help matters either. Address it as quickly as possible for the best possible outcome, and show that you and your company are considerate and well-mannered. Showing that you're classy will raise people's opinion of you, which can only be good for the business in the end.
Apologize.
Apologize for their bad experience, and assure them that you're addressing it appropriately. If it's super negative with a ton of details, try sending a private message as well. This adds an extra personal touch. Request that they try your product or services again, and once they do, ask if they'll remove or update the review to reflect their latest, and hopefully positive, experience. If the situation can't be resolved, be sure to publicly comment on all the steps you followed to address the issue and ensure it won't happen again.
Fix it.
Don't just say you'll remedy it – do it! It's one thing to get a couple of bad comments on one employee in one day (bad day?), but if a mountain of negativity piles up regarding one person or one particular product, you've got some work to do. A large amount of customers can't be wrong. In this situation, you can actually thank the complainer for helping you maintain a business that satisfies.
Solicit good reviews.
Though a negative review can be beneficial, it can do much harm if it's your only review. That's why you have to do your part in gathering good ones by asking your best customers to review you. And yes, that one negative comment will then look far more credible than a business with nothing but rave reviews.
What if the reviews are positive?
Say thanks.
Of course positive reviews can help you out tremendously. Thank the person who's taken the time to compliment you. Then use their comments to your advantage. Reviews can confirm what you're doing right and help you look at say, menu items that no one seems to mention at all.
What negative review, in-house or online, helped your business recently? Please share your experiences in the comments!
Author's Bio: Diana Gomez is the Marketing Coordinator at Lyoness America, where she is instrumental in the implementation of content marketing strategies for USA and Canada. Lyoness is an international shopping community and loyalty rewards program, where businesses and consumers benefit with free membership and money back with every purchase.