By Lisa D. Jenkins
I believe in blogging. Just not for me.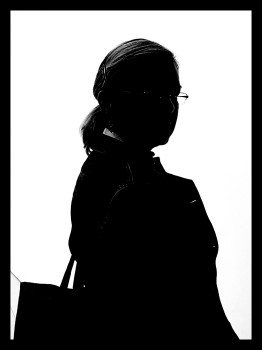 Every 7 days I sit down to write a post here. Against almost every bit of social media/blogging advice to the contrary, my own blog – for years aptly titled The Occasional and Erratic Blog – has sat sparse and neglected. But I'm just now understanding why.
Self-employment wasn't so much a carefully considered selection for me as it was a response to circumstances that required immediate action.
My two kids and I had decided to leave everything and start a new life together. I'd held a job I loved at a state college for almost 10 years. With benefits the job paid enough to cover a fairly modest life for a family of three. As my son said at the time, "We might eat hot dogs and ramen forever, but they'll be our hot dogs and ramen."
A month after the divorce was final, I lost the job I'd held and loved for 10 years – statewide budget cuts were deep that year. There I was with custody of my 13 year old son, a 21 year old in college, a mortgage and no income to cover any of it.
It was at that moment I decided to truly support myself rather than once more place myself in a position of counting on something else that might dissolve.
I'd been watching social media evolve and participating for a while – hoping my Director would let me integrate it into our marketing – and I knew beyond a doubt that I could make this work for me and for others. So I took the leap and dove head first into finding my way as a social media professional.
I was extremely vocal on Twitter and Facebook, learned WordPress and taught myself the coding skills we needed back in the day. Because: no plugins. I spent every single day learning and building connections by being helpful wherever I could. I offered advice, pointed people to resources, donated my time and writing to non-profits and I went to conferences. Nothing has been as keenly painful to my introverted self as that seemingly endless cycle of self-promotion but I did it. The one thing I never settled into was blogging.
Disclosure: Random exaggeration ahead.
"But you MUST blog," says everyone always.
Yes, well, five years later and I'm still here – and barely blogging.
Inconceivable? Oh, it's conceivable, I assure you.
But how to explain that to people and prospective clients became the issue at hand. Two weeks ago, on the Main Salmon River in the middle of Idaho's Frank Church River of No Return Wilderness, it crystalized for me.
I don't want to be an A-List blogger. I've no aspirations to write a social media or marketing book. I don't wish to be recognized as a media personality. I've never pursued those things.
I define and execute strategy. I measure and analyze metrics. I engage on social media. I curate content. I design campaigns. I build relationships. And, I blog … for my clients.
I do the job I love in the best way possible for the clients I partner with. If my work isn't the best example of my worth to a new or existing client, no amount of blogging on my own site will help.
Hi. I'm Lisa. I'm a social media practitioner and that's all I want to be.

How does what you're doing fit with what you want to be?
Author's Bio: Lisa D. Jenkins is a Public Relations professional specializing in Social and Digital Communications for businesses. She has over a decade of experience and work most often with destination organizations or businesses in the travel and tourism industry in the Pacific Northwest. Connect with her on Google+