Look to Be Delighted
Some where around age 9 is when our the frontal lobe of brains develop the capacity to take on abstract thought. The new-found ability to shift in and out of literal thinking could make fun out of the most mundane thought.
Signs were particularly fun.
A sign like this meant where a fire would go out.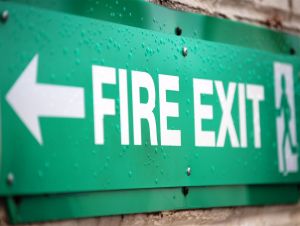 And in 9-year-old humor, a sign like this meant it was time to visit the toilet. Spotting such signs gained "extra points."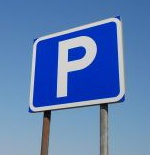 This pointed out an option among many we might choose.
Growing up we spent lots of time in cars and signs like these kept us busy while we were awaiting the grownups in our lives. So naturally we got good at finding new meaning almost anywhere we looked.
With eye like that, imagine what I thought when this taxi came into view. Click to enlarge and read the sign on its roof. What route do you suppose that cab's will take to get there?
This weekend I'll be looking to have fun with the world like that.
–ME "Liz" Strauss
Images top3: sxc.hu taxi: LizStrauss
Work with Liz!!