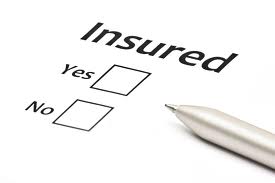 For many men and women, opening and running a small business is a lifelong dream.
According to the Small Business Administration (SBA) there are some 27 million small businesses scattered across the nation, with anywhere from 60 to 80 percent of all new jobs created nationwide tied to small business.
Whether it is a company one has started fresh off the ground, inherited from a family member or purchased from someone else, their blood, sweat and tears will likely be poured into it over time.
But what happens if they do not have the proper small business insurance in place?
In what can seem like the blink of an eye, all those dreams of being their own boss and making a go of it as a business owner can be wiped out.
In order to avoid such a scenario, ask yourself a very simple question. Am I properly insured to the point where my small business could withstand even the smallest of claims? If the answer is no, make it your business to get properly insured.
It all starts with preparing for the everyday risk that something could go wrong, meaning you could end up on the wrong end of a claim, a claim that has the potential to be quite expensive for you and your business.
Do You Know All the Things That Can Go Wrong?
While the possible scenarios are just about endless, some of them include:
The work you do for a client ends up causing them a business interruption and/or loss of money;
Someone comes to your business for a consultation, product or service. While there, they are injured in a fall or other accident;
One of your employees is attacked in your office parking lot while going to their car. You were told several times that the area had little or no lighting and was unsafe, yet you never did anything to correct the problem. In turn, the employee sues you to cover their medical bills and emotional suffering;
You or one of your employees are driving to meet with a client or make a delivery. During the time, you are involved in a vehicle accident and the other party is injured;
The legal or financial advice that you provided a client does not work for them, meaning they may turn around and sue you and your business;
A fire or storm causes major damage to your office space and equipment. As a result, you lose the ability to work for days, weeks or maybe even longer. Can you survive financially with your small business in limbo?
No matter what the potential claim may be, it has the makings of putting you and your business at risk of going under should someone be successful in a court judgment. Without small business coverage, you risk losing everything.
As you may or may not imagine, there are a number of coverage types available for your company, including:
Business property insurance (covers the business property you rent or own, including the equipment inside);
Liability insurance (protects you and your business against accidents to third parties, including personal injuries and should a fire break out in your business and damage nearby properties);
Home-based insurance (provides you with coverage should you run your business from home; most homeowners policies do not protect you against home-based business losses);
Commercial auto insurance (offers you protection when you have any business vehicles that are used on a regular basis to go meet with clients and/or deliver goods and services).
There is little to no doubt that some small business owners will feel paying premiums for insurance is cutting into their revenue, so why have it in the first place?
Keep in mind that an uninsured loss can be much more expensive to your small business over time than paying a monthly, quarterly or yearly payment for small business insurance.
At the end of the day, are you willing to take the risk of not being insured?
Dave Thomas has more than 20 years' experience as a writer, covering a variety of topics to help your small business succeed.