by Patty Azzarello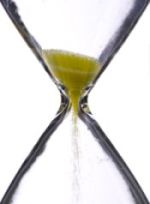 If you had 20 percent more time magically appear in your work week — a full uncommitted, unscheduled work day, every week — what would you do with it?
Would you do more email? Would you go to more meetings? Would you do even more of what you are already doing?
Or would you do something different? And Better?
Is being over-busy Valuable?
Think about being over-busy is a low-value way of working.
In fact you could even think of staying over-busy as a form of laziness — not getting the real job done, because you have failed to apply the hard, strategic thinking to prioritize your workload for the highest impact.
But why is it so hard to do this?  Why do we get stuck?  Why can't we let stuff go?
You might feel like you're dropping the ball, letting someone down, risking your job.  You might be one of those people that feels good when you are constantly busy, and you get recognition for working hard. 
Consider a Values change. 
You  need to see getting less busy as more valuable than having your time consumed by your work. 
You need to recognize that the more strategic work you could be doing instead of the endless activity, would deliver more value to your team and your company.
Make the Container Smaller
It's like the Ideal Gas Law:  A gas will expand to fill the size of its container – no matter how big the container.  Likewise, the amount of activity in any job will always expand to fill your time – no matter what the job, and no matter how much time you allow.
It's up to you to contain it – make your container of time for your current activities smaller. 
Here's how to get started:

1. Give yourself permission

2. Realize you are not merely allowed to be less busy, it's a requirement of your job, especially if you want to create value and stand out.

3. Then take some time back. 
Just take it. 
For a start, schedule 2 hours per week and HIDE. 
The hiding part is important.  It won't work otherwise — the activity knows where to find you…
This time is just for you – to think, to plan, to focus on what's most critical, re-prioritize, delegate, create processes.  Remember: It's not stealing from the company. 
It's not dropping the ball.  It's not getting less done. 
It's getting more of the right things done better — it's creating value.
But it's up to you to take back the time.
You'll find that you can make even more Time.
For example, if you take two hours to improve a process or clarify an outcome or a delegated task, you could gain another five hours in saved time.
Then you use those five hours to communicate more effectively, and re-assess priorities and outcomes for your team. When those efforts then take hold you have created even more time. And so on…
It is a core trait of the most successful people to rise above being over-busy.  And it's important to remember that the most successful people are not the ones who were less busy along the way.  They are the ones who dealt with it. 
If there are any secrets to what really successful people do – this is one of them. 
They make more time.
What about you?
What do you struggle with that saps your time? How do you fight it? Leave you ideas in the comment box below!
—–
Patty Azzarello works with executives where leadership and business challenges meet. She has held leadership roles in General Management, Marketing, Software Product Development and Sales, and has been successful in running large and small businesses. She writes at Patty Azzarello's Business Leadership Blog. You'll find her on Twitter as @PattyAzzarello
Successful-Blog is proud affiliate of