JOIN US TONIGHT AT 7PM
With Guest Host Joe Hauckes
an Original Open Commenter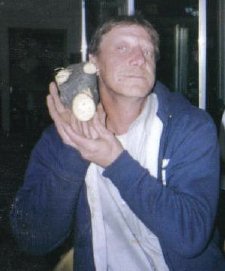 Joe Knows Biz, But His Alien Is Curious
How Are You Making Things Happen Online?
What's this? A golden opportunity to promote your business, to network, and to learn a few tricks of the trade. Share successes. Swap strategies and stories.
Tell us how you make things work online. Joe will be coming with the questions (and a few answers) and hoping that you'll be bringing your best ideas and business link.
Join us tonight and bring links your business to add to the discussion.
The rules are simple — be nice.
Do be nice. 🙂
–ME "Liz" Strauss
Related article
What is Tuesday Open Comment Night?