Time to Network with Humanity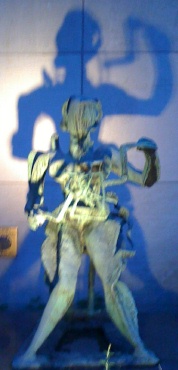 In this new online world, we choose how we spend our time. We define our place. We build our reputation. We can spend endless hours in those endeavors.
As we establish an onlne presence, do we miss opportunities to have a life, be fully present, to be fully human?
What if we bring our social media and social networking skilss back to the the world our where we are eating, sleeping, and living? How might it change and how might it change us?
Social Networking
in the World of Life
What if we take our social networking off line and outside the world of business?
What if we steal an hour to meet people we've never talked to before?
Do think that time might give us more inisght, more skills, and more energy to reach out to the people in our lives and in our business circle?
Have a conversation with someone who is alone. It's not hard to find someone who is shut-in, sick, or cannot get out to see a starry night. Make an hour to go visit. Your conversation last through many lonely nights for you as well as for the person you visit.

---

Use the telephone to call someone who's not in your email address book. Approach the conversation with a beginner's mind. Ask that person how they meet new people. Then sit back and listen.

---

Learn about the communities in your community. Go alone to a restaurant in your neighborhood or town. Get to know the person who serves you. Find out about the people who frequent that space. Explore the connections.

---

"Friend" the people you encounter this week. Ask them questions of the sort that might be in their profile. Make up your question of the day before you leave home. Where are going? What do you do for fun? What do you wish would change soon?

---

Use your eyes to listen for what people aren't saying, but want you to know. Watch how people respond to you and the things around them. Notice how each person's response reflects their mood or attitude. Notice the way you respond to them.

---

For one day, trade in smiles and conversation, rather business cards. Give yourself extra points for the laugh of a child.

---
Moving outside our circle of family and friends is the definition of networking. Giving first is the mantra that makes networking worthwhile. Let's not move all of our great giving to only those we meet through a computer screen.
When we get more social offline in a truly human way. We bring depth and insight to our online presence.
What sort of nonbusiness offline social networking do you recommend?
–ME "Liz" Strauss
Work with Liz!!
Related
The Top 10 Ways to Start Living Your Life
7 Reasons and Ways to Leave the Center of the Universe to Come Back to Us Again