Music, Love, and All of that Light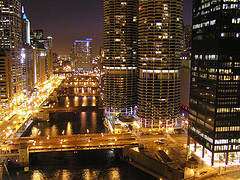 Terry's reflection on SOBCon inspired me to sit down again with my thoughts. My heart was filled to bursting when they drove me home on Sunday. It was Terry, Jesse, and Chrisg riding along and commenting on the blueness of the lake.
Dreamer, you know you are a dreamer, but can you put your hands in your head? — Supertramp, Breakfast in America
That is the song that drives me. It's the song that makes SOBCon happen. It must be a blogger's song too because Terry points out that "We've got the Dreamer's Disease."
Making dreams a reality is even easier with Terry around.
I've always been a dreamer who needs a building crew. And I had a crew of usual suspects who stepped up to help and still others came from places I never suspected.
Terry attracts people, connects with them, and smooths out the rough edges in everyone. He gives in ways that most people don't realize that they've been given to.
Lorelle had more drive, love, and honest ability than should fit inside someone so small. Chris, Lisa, and Dawud were a members of the team, too. Jesse and Karen were there when we needed them.
And there are all of you!
And Supertramp challenging me.
Could I let the people who came see the city the way that I do? Could we make an event that brought the commardarie of the event last year?
Would I see folks who stuck together like refrigerator magnets?
"If I could do something . . .
you can do anything you want, boy."
Would the content work? Would the program fit? Would everything work it's way through? How do I let Terry know my gratitude? How would I communicate to Chris and Lisa, Lorelle, Christine, and Wendy, Brogan and Clark, Garrett, Bullock, and Bruzzese, how much I respect and value them?
Anita . . . Value your words, your name, your reputation
Brian . . . Don't build a blog, build an asset.
"If I could say something . . .
you can say anything!"
Lorelle . . . Know who loves you and work for them.
Chrisg . . . Have ideas everywhere and value them.
Dave . . . START selling. You have what I want.
If I could be someone . . .
you can be anyone– celebrate boy!"
Chris B . . . Businesses have people inside them.
Liz . . . Frosted Mini-wheats need meaning.
If I could do something . . .
Wendy . . . Who are you not to?
If I could do anything . . .
Can you do something out of this world?
I guess you can't miss, when you put your hands in your head with a guy named Starbucker in the lights of the most beautiful skyline in the world.
After three hugs at the door to my building, I pushed my stuff to the elevator, and I rode up thinking . . .
How will I ever be able to look at the lake without remembering? I still have Christine's music playing on the recorder in my head. I'm weeks away from knowing what happened . . . at least what happened to me.
"What a day!, a year! a life it is!
"C'mon and Dream and Dream along!"
Wonder whether Christine knows that she's opening for Supertramp now?
–ME "Liz" Strauss
Work with Liz!!
lyrics: Supertramp
flickr image: bjmccray, with permission