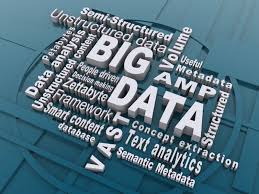 The amount of data that is created and owned by businesses has increased dramatically over the past few years, and this has made data management a more challenging task for many companies.
However, there are new technologies available to enable businesses to get the most out of their data, one of which is big data.
Here is a look at how adopting a big data solution can be beneficial to your business:
Overview of Big Data Management
Big data management refers to the act of organizing, administrating and governing large quantities of data, both structured and unstructured.
It aims to improve the quality and accessibility of data, so that it can be used for big data analytics and business intelligence.
With an effective big data management strategy, businesses can locate valuable data in large pools of semi-structured and unstructured data from a wide range of sources, including system logs, call detail records and social media websites.
Benefits of Implementing a Big Data System
Better Customer Service
To get the most out of your big data system, you need to stay focused on the big data bottom line.
A big data solution can help drive up sales by facilitating better customer service. With such a system in place, your employees will be able to perform real-time checks on your customers and provide helpful advice on products and services.
Additionally, big data can unite the physical and digital shopping spheres by allowing you and your employees to provide useful information about your physical stores through the Internet.
Enhance Product Development and Marketing
Another benefit of big data is that it enables you to gain a better understanding of your target consumers' behavior and perception of your brand and products, and segment them according to demographic groups and geographical locations.
With such information, you will be able to develop products and services that can meet their needs more effectively, as well as fine-tune your marketing campaign to achieve better results.
Improve Decision Making
By implementing a big data solution, you will have easy access to accurate information on almost every area of your business, ranging from operations to product inventory. This enables you to identify problems and make well-informed decisions to improve various aspects of your business.
Big data also makes information more easily available to your employees, which can help them perform their duties more competently.
Big Data Trends in 2014
New solutions are constantly being developed to improve the effectiveness, efficiency and security of big data systems. As such, you can expect to see significant changes in big data trends in 2014.
According to expert predictions, these changes may include the transitioning of big data from hype to actionable intelligence, increasing use of data by traditional companies to generate revenue, growing importance of visualization tools as an IT expenditure and greater implementation of predictive analytics and machine learning.
In order to get maximum value from your big data solution, you need to make sure that you have the right combination of big data analytics tools, processes and people.
Photo credit: Forbes.com
About the Author: John McMalcolm is a freelance writer who writes on a wide range of subjects, from Cloud computing to social media marketing.