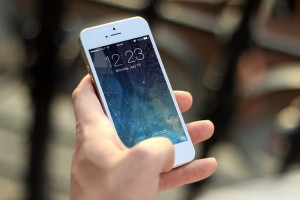 Have you been tossing around the idea of an adding an app to your business? If you said yes, you are by no means alone.
That said it is important that you take some time and do research on how to get the right app for your brand. Getting it wrong can lead to wasted time and lost money.
So, if you're thinking now is the time for a business app, where best to turn?
Where Will You Get Started?
In looking at how to launch an app, you want to find an app provider that has solid experience. You also want one to provide you with great service.
With that in mind, do some online research to see what app providers are out there in the market. You do not need nor should you necessarily go with the first provider you come across. Yes, they may end up being the best one for your brand's needs. That said comparing several app providers side-by-side tends to be in your interests.
One thing to look at is how long the app provider has been in business.
Although there are some great new app providers out there, experience is never a bad thing to fall back on.
Second, what are you looking to do with your app?
Keep in mind you need to have a sound strategy to get traction with your app. Simply having an app because immediate competitors have one is not going to do you much good.
Speaking of competitors, do you know what their apps look like? If not, now would be a good time before you land your own to take a look. By seeing what you are up against, you can better determine what it is you expect to get out of your app.
Third, your app is going to have to stand out from those you are competing with.
Your app should be easy to maneuver.
This means you have landing pages that drives results.
Make sure those pages are of interest to your viewers who've taken the time to download your app on their phones. With a call to action, you want to go from one with an interest to one completing a sale and providing you with revenue. The goal at the end of the day of course is converting visitors into customers.
It should also offer relevant marketing copy. Links to your social media platforms is always good too. Last, have relevant and easy to find company contact info on your app. One thing many consumers hate is to have to go on a safari. That is to try and find contact details for a business they are interested in.
Where Will You Finish?
Once you have your business app up and running, it is crucial that you do all you can to market it.
Along with your website helping to spread the word, be sure social media platforms you are on does too.
It is also wise to get satisfied customers to put in a good word for you too.
As you build up a larger customer base, these customers can help market your app to their family and friends.
If the time has come for your business to move forward with an app, what are you waiting on?
About the Author: Dave Thomas covers business topics on the web.