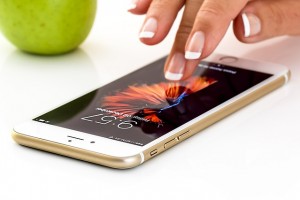 How much mobility would you say your business has as the New Year unfolds?
While many businesses are on top of their mobile games, others are woefully dragging behind. For those in the latter group, missed opportunities to connect with consumers and bring in more revenue are but two of the pitfalls of such inaction.
Assuming you do not want to end up in that latter group, it is important that you do all you can to have a sound mobile app presence. When you do, there are many more opportunities to grow your brand and be seen as a leader in your respective niche.
So, are you prepared to give customers the best mobile experience possible?
Being a Frontrunner in Mobile Apps and Marketing
In order for your brand to get as much positive promotions and feedback as possible, being a major player with mobile apps services is important.
With your mobile game in play, you should focus on:
Marketing – Having a mobile app in play for your business gives you the opportunity to expand your marketing promotions like never before. Take into account the fact that millions of consumers use their respective mobile devices on a daily basis. As a result, you can literally reach out to them anytime and anywhere. For example, do you have a new special promotion you'd like them to know about? If so, simply sending the message out via your mobile app is a great start. You may decide to throw in a digital coupon offer that saves them money on their purchases. Whatever your promotion is, make sure your mobile marketing messages spell it out loud and clearly;
Appearance – Even if you have some of the best products and/or services you want the world to know about, how you put that message out there is important. Keep in mind that mobile devices give you less of a screen view than a regular laptop or desktop computer. As such, if your message doesn't properly fit on the screen of a mobile device, not only can your brand look unprofessional, but you may not get your entire message out there. Be sure that the design is what you want it to be, giving customers the best user experience possible when viewing your message;
Feedback – Finally, expect and accept the consumer feedback you receive regarding your mobile app. Yes, some of it may be critical at times, but take those opportunities as a chance to improve the user experience for consumers. Without ever knowing what they like and do not like, how can you expect to come up with the perfect mobile app? Without duplicating their efforts, also take some time to see how competitors are using their mobile apps to build business. By seeing what kind of feedback they receive from consumers, it will give you a few ideas of what to do and not to do with yours.
Don't Shortcut Your Brand on Mobility
Lastly, mobile apps are not going anywhere anytime soon, so educate you and your staff on how important they are in growing your brand.
As important as using your mobile app for sales is, don't forget other options for your app.
For starters, load your app up with relevant content and videos.
When it comes to content, you can provide articles not only talking about your products and services, but what your overall industry is doing.
For example, if you're a Realtor with a mobile app for business, articles on trends in the real estate market would be quite worthwhile to those individuals and families looking to buy or sell properties. You can (and should) also add videos to the app, something that is usually a sure winner with consumers. By showcasing different properties on your app, potential buyers and sellers can look at different homes and/or condos right in the palm of their hands.
It is safe to say that mobility within your business is important now and will continue so down the road.
When you give customers the best mobile experience possible, they are apt to keep coming back.
Photo credit: Pixabay
About the Author: Dave Thomas covers business topics on the web.