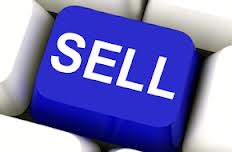 It can be a challenge to own multiple businesses, but it can also be profitable and rewarding.
However, there may come a time to sell off one business so you can focus on the others. But choosing one to sell and completing the transaction can be difficult.
Here are some tips to help you make a successful sale:
Recognizing the Challenges
A person who owns multiple businesses is called a serial entrepreneur.
They have unique challenges that other business owners may not face. It is important that they recognize those challenges to make each business successful.
Business owners must learn how to manage their time and delegate tasks to others.
While this is important for all business people, it is critical when you own more than one. You also have to make sure you are spending enough time with each business.
How to Choose the Right Business to Sell
One of the signs that it may be time to sell off one of your entities is that it takes up too much of your time and doesn't allow you to focus on your other companies. It's better to let one go than to lose them all because you can't pay enough attention to them.
A business that has reached its peak may be ready for new ownership.
You want to sell before it is on a decline, while it still has a strong value.
If you have a partner, you will have to reach the decision together. This can be challenging if each of you have a particular favorite. However, having a partner can also be beneficial because it is someone you may be able to convince to buy your share.
Many serial entrepreneurships involve partners, such as The Light Group with Andrew Sasson founder and Brian Massie, that owns multiple restaurants in Las Vegas.
When one partner wants to sell, he may have an automatic buyer in his partner.
Selling Your Business
You will need to create a sales agreement once you find a buyer.
This will provide the sales price, list of inventory; covenant not to compete, a list of fees, and many other forms.
It is best to work with an experienced attorney when selling your business. You want to make sure you comply with all of the rules and regulations in your location and for your industry.
You will also have to consider the impact to your staff and how you will handle things with them.
In some cases, you may be able to get an agreement from the new buyer about keeping all or part of the staff on after the sale. But this may not be binding unless it is part of the actual agreement.
Also remember that you will need to decide when to tell your staff and how to transfer tasks. This can be more difficult if you have employees who work in more than one of your companies. There may be some anger or jealousy between employees.
It is essential to think through your decision to sell one of your businesses and to understand each step of the process.
While the hardest part may be in choosing which company to sell, it is only the first step of many.
Photo credit: frontrangebusiness.com
About the Author: Joyce Morse is an author who writes on a variety of topics, including SEO and small business.