It Didn't Seem Adventurous When I Wrote It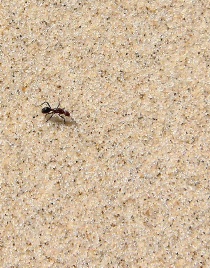 Yesterday, I followed my promise. I took my time and worked at a fine leisurely pace, seriously to attending to what I had to accomplish. I finished things that had been towering over me. In fact, I found a few minutes to fit in a couple of new things.
This morning, I find . . . well actually I didn't find one of the blog posts I'd put together. Apparently though my all-too-human error, I left some door open for that missive to crawl away like an ant striking out across the virtual desert.
Thus, the Case of the Err-ant Blog Post. If you see a tiny ant-like thing wander across your screen in the next hour or so, could you direct it back this way? After that, let it keep going. I'll have already replaced it.
Don't you hate it when inanimate objects don't behave?
–ME "Liz" Strauss
Work with Liz!!