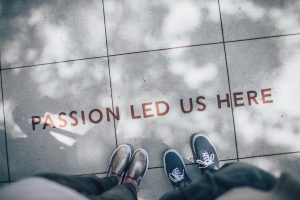 Are you passionate in one topic and want to spread your passion to others? Do you want to make money from your passion?
You can do it simply by starting a blog.
Yes, blogging can help you to turn your passion into cash. Follow these tips carefully:
1.Take care of the basics
Setting up your blog for success is the first place. It needs to have professional design, look good on mobile devices, load fast, etc. – everything to represent your brand properly.
There are many steps to accomplishing this task, including finding a good theme, figuring out how to customize it (or finding a partner through joining one of these design communities), investing in a dedicated hosting package (or going with cloud hosting which is a better option), creating a brand identity, etc.
It takes time but this investment will definitely pay off going forward.
2. Share what you know
Sharing information is what blogging is all about. If you have something to share with the world, blogging is one of the best platforms for you to simply share what you know.
Remember that everyone is an expert at something. Some people may not know about what you're sharing, and they may need that information. When you are blogging, simply tell people about your passion. You will be able to naturally attract readers with similar passion as you.
Content marketing only works as long as you love what you are writing about.
3. Write only what you're deeply interested in
You should write about what you know, not about what you don't know. Writing about something that you enjoy will add more power to your writing. If you write about something that you know, what you write will naturally become persuasive.
When you're able to persuade people with your writing, you can easily make some cash from your writing. Remember that the key to cash in with your blog is persuasive writing. It can be obtained only if you write about what you're deeply interested in.
4. Help your readers wholeheartedly
Aside from sharing information about your passion, blogging can become your channel to solve their problem. You can only make money with blogging if you're able to help your readers to solve their problem.
After all, most products that are sold on the market are products that can help their buyers in some way. Help your readers wholeheartedly with your blog writing. Recommend products that you think can help your readers to solve their problem.
5. Install advertisements only if you've made your blog popular
Although you can change your passion into cash with blogging, most people are quickly switching their gears once they start to make some money with their blog. They will start cluttering their blogs with advertisements and lots of pop-ups. You should avoid doing this. You can monetize your blog through advertisements, but you can't install those ads right away.
The best timing to start monetizing your blog through advertisements is when you've made your blog popular. What's the measurement of popular blog? You can assume that your blog is popular enough when you see regular daily traffic of 1000 visitors or more.
Many bloggers choose not to use ads to monetize their sites and depend on donations. You can invite your readers to send you gift cards or cash gifts (through PayPal, for example) or encourage them to become your recurring sponsors. This method makes you independent of any third-party platforms which is pretty cool but you need to build a strong community of followers in order for it to work.
You can also extend your digital business by starting an ecommerce and dropshipping business based on the topic of your blog.
If you have additional channels that you are developing together with your blog (like social media). Here's a solid guide on making money from Youtube.
6. Make yourself an expert
The last thing to make sure that you can cash in your passion with your blog is to make people notice that you're an expert in your field. Through your passionate writing, you can make it.
People will regard you as an expert in blogging if you can solve their problem and share valuable information to them. Once you've build good reputation as an expert, it will become easier for you to make money with your blog. People will just start to call you and offer some gigs to you.
7. And finally, get consistent!
Consistency is key in making your blog a success. When preparing for a trip, or planning a vacation, always include your blog editorial as your high-priority. What's going to happen with your blog while you are away? Think this through!
If you have a passion in any field, don't suppress it. Start by creating a blog about the topic that you're passionate about and follow the tips above. Within short amount of time, you will be able to turn your passion into cash with blogging.