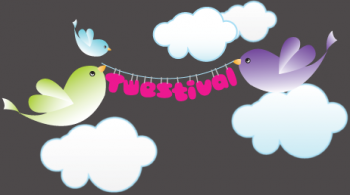 February is the month of relationships and relationships matter. They're what keeps us going, gives our lives meaning, and keeps our hearts beating with purpose. Throughout the world, the folks on Twitter have started to use the relationships they've formed their for many good purposes. One of those is series of events called Twestivals. The Twestival is organized 100% by volunteers in cities around the world and 100% of the money raised from these events will go directly to support charity: water projects.
The Twestival in Chicago is this week. I asked Mark Carter to write a few words about it.
On 12 February 2009 175+ cities around the world will be hosting Twestivals which bring together Twitter communities for an evening of fun and to raise money and awareness for charity: water.

Chicago's event will be a casual, fun night of social networking for a cause. You'll have a chance to meet your online friends and some offline friends.

We've also set up a Facebook group at
http://www.facebook.com/group.php?gid=59499469458&ref=mf
so people can connect before AND after the event. We'll be posting pictures, reviews, comments and continuing conversations long after the event is over.

And for a quick, direct way to learn more and get involved:

http://www.chicagotwestival.eventbrite.com

If you'd like to get involved or have questions email me anytime at mjcarter (at) savingtheworld.net

Hope to talk soon!
If you're from Chicago, stop in and "Tweet. Meet. Give."
If you're in another city, see how you can be part of a Twestival near you.
–ME "Liz" Strauss
Work with Liz!!