what I'd hope you might remember while I'm gone.
You see I'm leaving on a plane tonight, and I'm not taking my computer.
I would hope you'll still stop to see the surprises I've left behind. Several folks have contributed some wonderful writing, and I've put together a little some thing too. I hope you'll share your thoughts in the comments. Though I won't be here, the sidebar will be fully stocked with beverages and snacks and you can pass on what you like via the "Share This" button at the end of each post.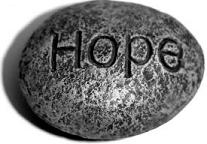 Hope you're smiling.
Hope you're having fun.
Hope you've found a way lighten your heart and your load this holiday season.
Meanwhile, I'll be drumming some work so that I can keep this joint afloat. So keep me in your thoughts . . . and most all, know I hope you'll be nice.