by
Rosemary O'Neill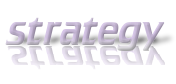 Yes, you are a big-time investor. Like, Warren Buffet big. What? You don't see it?
Every morning you wake up with 24 hours to invest. You're rich beyond compare.
That 24 hours has a value that can't even be measured. When you stack up a whole week of those, you're talking about 168 hours!
Will you invest in Facebook? (No, not the stock shares, the status checking). Will you invest in your children? Your business? Will you choose to invest in yourself?
There's a reason it's called "spending time." It feels like an unlimited resource, but it's truly not. We all have an unknowable limit.
Sometimes people get caught up in believing that social media is "free" because Twitter, Facebook, and Google+ don't charge our credit cards. But in fact, you are investing a far more precious resource when you use social media—your own time or that of your staff.
Furthermore, by choosing to invest your limited resource in social media, you are de facto choosing not to spend it elsewhere. Should you ignore your customer newsletter to post pictures on Pinterest? Only if it's getting you an outcome you want. Should you cancel your sponsorship of the local 4th of July fireworks display so that you can record a YouTube video?
When you manage your time, whether it's putting together a life plan or a business plan, remember that it's all about where you choose to invest.
If you invest wisely, you'll see dividends!
_____
_____
Thank you, Rosemary!
You're irresistible!
ME "Liz" Strauss