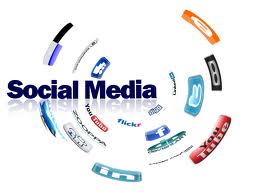 What is your small business doing to set itself apart from the competition?
If one of your answers is using social media, a pat on the back to you. If you're not using social networks to promote your brand, why are you being so resistant?
Despite a number of reports that indicate more and more companies are getting it when it comes to social media, there is still significant lag time when it comes to small businesses talking about social media and actually employing it.
During a small business summit held earlier this year, Godfrey Phillips, VP of research at The Business Journals, noted the following from a study based on 2,200 interviews of business owners and top executives of companies with less than 500 employees:
* Approximately 80 percent of small business owners and major executives indicated they are now using a social network, yet just 57 percent reported doing so in conjunction with their marketing strategy;
* LinkedIn was singled out as the site most utilized for business functions (50 percent) and the least when it came to personal use by those high up in the company (9 percent);
* Â Facebook was rated the least used for business purposes (12 percent) and most utilized when it came to personal functions (30 percent).
As you can see by the numbers, less than 60 percent of company owners and top execs not using social media as part of their marketing strategy means countless businesses are missing the boat. In fact, you could even say they are somewhat adrift when it comes to properly reaching out to current and potential customers.
So, you're in charge of marketing your small business or doing just that for your boss, and social media still seems like a foreign subject at times, why should this matter be rectified?
The reasons include:
* Your brand needs social media – Given the fact that more and more consumers are using the Internet to browse for and purchase goods and services, you need to be alive and breathing social media. With a presence on the major social media sites, you can not only be promoting your brand, but also engaging with consumers, seeing what is being said about your business and staying up to speed with the competition. Not have a social media presence for your business in 2012 is akin to living in the dark ages;
* Â Saving money on advertising – When you actively promote your brand on social media, think of the advertising dollars you can be saving. While there is a good chance you will still be doing some of the standard forms of promoting your company like print, and radio/television ads, social media is in essence free advertising. The time and effort required for social media advertising can prove a great return on investment (ROI) for the wise marketer;
* Customer expectations – While your business still may do a sizable portion of marketing via word-of-mouth, traditional advertising and being active in the community, social media exposes you to an infinite number of people who could be your next customers. The days of the customer waiting for you to come to them via catalogs, flyers, phone calls, etc. is in essence a thing of the past. Now, your goal is to market your business via different forms of digital marketing, including social media.
With all that social media has to offer your business, why would you avoid it in the first place?
Photo credit: blog.socialmaximizer.com
With 23 years of experience as a writer, Dave Thomas covers a wide array of topics from finding the right gutter guard for your home to starting a home business.