A Guest Post by Brenda Harris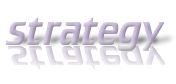 We live in a social world, one that has not only completely redefined terms in the English language, but also invented new ones to fit the changing face of communication. "Friends" now refers to people who barely know you but connect on your social network page. "Tweets" refer to communications sent out using Twitter not the sound from a bird, and "unfriend" is now a legitimate English word that describes the process of removing someone from your list of friends on a social networks such as Facebook.
In short, social media is taking the world by storm, and if you haven't jumped on this bandwagon, you can bet you're going to be left far behind.
The atmosphere is less informal. The people on your pages are called your friends or followers, but that does not mean that entrepreneurs and businessmen can discount social media. They do so at their own peril. Taking advantage of social media is a powerful and inexpensive way to promote and market your business. Social media tools help business keep a finger on the pulse what's happening in the world.
Entrepreneurs can gain three serious benefits by tapping into the power of social media:
Visibility: When businesses establish a presence on the Internet and actively use social media tools, they become more visible to both current and potential customers. They customer relationships, awareness, and knowledge, which in turn can get customers interested in their products and services.

Social media is takes time in order to reap its immense benefits as a marketing tool, but as you develop relationships, your customers become part of your effort. They talk about you and your products when they become fans of your page or follow you on social networks. Sometimes they talk so much the ideas go viral …they get others to view your pages and decide if they want to jump on the bandwagon too.

Awareness: When entrepreneurs make the effort to find and meet their customers on social networking sites, entrepreneurs are able to keep abreast of what people are saying about their business. Whatever people are saying, good or bad, the entrepreneurs can be part of the conversation. They're aware and can respond to correct the misinformation, fix the mistake, or change the situation in ways that build stronger relationships.
Relevance: Social media is a great way for entrepreneurs of all ages to stay current and keep their finger on the pulse of the business world. Information about new tools and trends is readily available. Entrepreneurs can move quickly to modify products and services to cater to changing needs of their customers. In other words, social media makes it easier to stay current.
Social media tools are more than just new communication tools – when entrepreneurs harness the people power behind the tools to connect with customers in the right way, small businesses grow and reputations are made.
If you're just starting in social media, what scares you?
—
Brenda Harris writes on the topic of online executive mba programs.
Thanks, Brenda!
–ME "Liz" Strauss
Work with Liz on your business!!
Register Now!! for