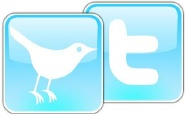 At Open Comments this week, we talked about the Twitter Apps we find most useful and most fun to use. If you are a Twitter maven, you'll see immediately that this is not a comprehensive list, but as a maven, you'd also know that many apps do the same things. At the end of the list I've included a reference to a longer list for you.
Twitter

Keeping Posted

Keeping Alert to Trends

Keeping Up

Dial2Do — phone it in

Three Articles Worth a Twit
It was a fast conversation that brought together the best Twitter Tools of the group. Hope they help you tweet in style.
Are your personal favorites on the list? Feel free to add the best in the comments if they're not here.
–ME "Liz" Strauss
Work with Liz!!
Image: ADOdesign