Some Folks Have All Fun

Ever notice that some of us live, some of work to live, some of us live to work … and one or two of us seem to BE a piece of work?
Other living species don't think their way into this problem. Why should we?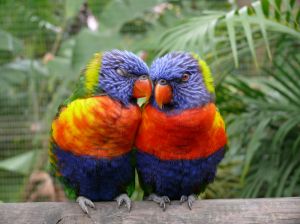 Once upon a time there was a moment when the idea of work didn't exist. Life was life and we lived it. Some of us only experience that in early childhood. Some of keep that secret with us and carry it through every moment we're here.
5 Ways to Take the Work Out of Work and Connect with Life
It's no secret that we've added negative connotations that bend the word work to define only some energy we invest or that work is often described as the opposite of play. And it's fairly obvious to most of us that we often invest as much or more of our energy in things that we call something other than work … love, passion, sports, games, hobbies … life.
We've managed to disconnect what we call "work" from our life.
We frame it inside the idea of work-life balance — as if we could separate the working part from the living part and put each on the other side of a scale. Even if we could segment our lives so dicretely, each of us seems have a different definition of which exertion belongs in which category on which day.
The "who" of "Who puts the work in work?" is us. It follows that we're the ones who, in the same way, can take the "work" out of work and get on to being fully connected to every breath that we take.
Here are five ways that I connect with life.
Connect to the passionate you who likes being alive. Many people say that difference between working for a living and a labor of love is passion. Find your passion for life, your joy at humor, your original curiosity and the thrill at knowing that not all is in what we see. Keep positive knowing that the only time and behavior that you can master or change is your own. Whatever happens is life. We can we see it as work or some fabulous puzzle that will improve our skills, bring new ideas, and unlock possibilities.
Connect with the passion of people who add positive energy to your life. When we're passionate about what we're doing, what we do seems worth every bit of energy it takes. We attract people who see the upside of what they're doing too, even when what we're all trudging through the mud in the rain. Notice the positive people. Connect with them in ways that bring more positivity into whatever you're doing.
Connect to the "want to" of everything. If what you see is work, change the way you're seeing it. Create a new view. Look to the outcome that is the payoff for what you're about to do. It may not be fun to mow the lawn or pay the bills, but the feeling of accomplishment when it's done is one worth savoring. Go for the gold and enjoy what that it takes to find it.
Connect to your ability to move when enough is enough. If the situation or is more work than it's worth, move it out of your life. What we're doing right now is what we want to be doing or we wouldn't be doing it. Just as nature abhors a a vacuum — we don't stay in situations that don't payoff in some way. When the work gets to be higher than whatever used to be the payoff, we stop talking and move on. If you're bored, uncomfortable, or feeling like it's work to be you, move. Do something, one thing every day to move a little closer on where you're going.
Connect with the power to experience and respond to humanity with humanity and life with life. Be a beginner constantly improving your "life in progress." Joy, peace, anger, sadness, illness, and disastrous events — none of these are work — but the way we respond to them and hold on to them sure can be. Humans are hard-wired to be deeply inspired. It will draw people to you who want to do the the same. Make it your quest to be on a mission to improve things and to leave people who'd rather complain talking to themselves.
It's the way we connect to our life that determines what we value, who we give ourselves and our time to, and what we consider work or fun. Connect to your life. Aspire (breathe toward) with intention to get closer to the people and ideas that invigorate and energize you.
As we live for the people and the moments that fuel us, life becomes simpler, easier, more fun — even when it's not. We connect more deeply to the people we value, to the world, to ourselves and to our dreams.
Suddenly we find it's never been a problem of finding a balance between work and life, but simply a problem of connecting and savoring the time of our lives.
How do you take the work out of work and connect with life?
–ME "Liz" Strauss
Work with Liz on your business!!
Related:
The Top 10 Ways to Start Living Your Life
How to Be Alive and 10 Ways to Celebrate It!
Successful-Blog is a proud affiliate of