By Marcela De Vivo
When it comes to social media, Vine is a relatively new tool, and many business owners aren't even using it yet. If you're already familiar with Vine, you've got a leg up on the competition.
However, just because you know about Vine doesn't mean you know how to use it the right way.
Vine can be an incredible tool for helping you grow your business, but you have to know how to make and share videos that are effective.
Follow these five simple tips for using Vine to grow your business. You'll probably be surprised how quick and effective they really are.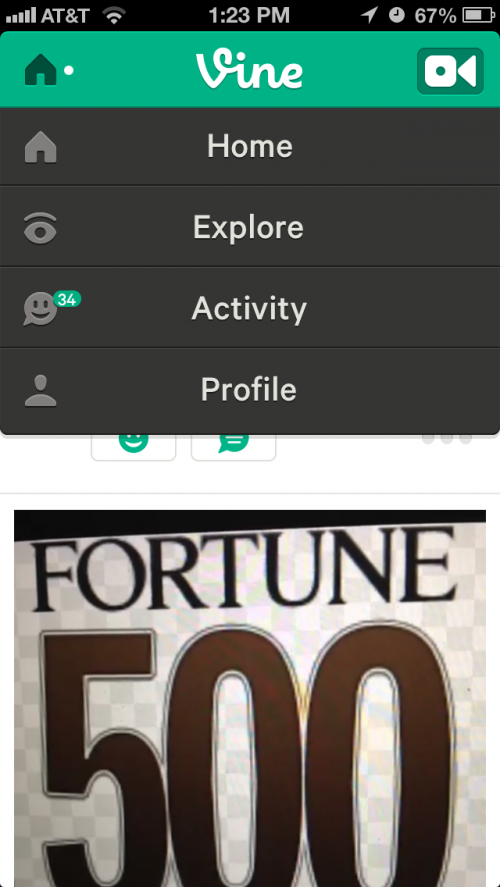 1. Use Tags In Your Videos
When you make videos to share on Vine, it's important that you use tags just like you would when making and sharing images for Twitter and Instagram. Before you pick which tags to use, search for relevant tags to apply so that users can find your videos.
Adding tags to your videos doesn't take long at all, and it can really increase the amount of views that you get, which can in turn increase the amount of visitors you get to your website.
2. Be Social
One important but often overlooked aspect of Vine is the social media aspect. Making videos you can share is great, but you also need to make friends, find and comment on videos and generally get a dialogue going with consumers and other businesses. Once you start engaging people on Vine, they'll start following you back, which will help to create exposure for your content and business.
3. Work to Humanize Your Brand
For very large brands, using Vine is a quick and easy to way to create behind-the-scenes videos that can make your company seem less like a faceless entity and more like the passion project of a few successful individuals. Make videos that tell a story about where you work, who you work with and why your company is special.
Videos that humanize a brand are generally very successful, and they can work wonders for the public image of your company.
4. Integrate Customers
If your business routinely interacts with its customers, putting some of them on film and then sharing those videos is a great way to build your brand. Of course, you'll need to ask your customers ahead of time, but many will be happy to participate.
You can also announce a video contest for your customers, allowing them to share videos about using one of your products or your service. If you do this, make sure you include a prize for the best video to really entice people.
5. Have Fun With It
Not all of the videos that you create for Vine need to be totally focused on your business.
Creating humorous videos that you can share with humor sites is a great way to get huge numbers of visitors, which will certainly help attract new customers to your site. Your video might even go viral, which is always a good thing.
Vine is a unique tool that you need to start using in your business. It may not seem like six seconds is enough time to really say anything about your company, but you'll be surprised how much Vine can really do for you if you embrace it.
Have you tried making a Vine yet?
Author's Bio: Marcela De Vivo is a freelance writer from Los Angeles. Her background is in online marketing and in specializes in a variety of topics, from social networking, search marketing, web hosting and content development.