They're everywhere.
Interviews, case studies, Q&As with your ideal client.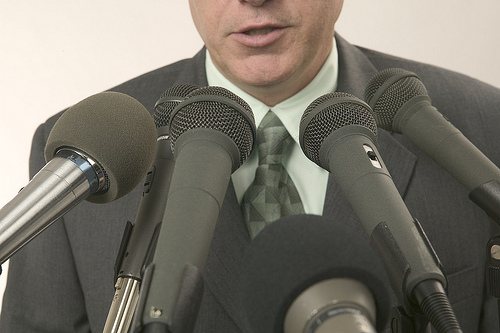 They're happening on competitor blogs, podcasts, marketing blogs, YouTube channels, magazines, and more.
Your ideal client (or her colleague) is spilling her guts all over the place.
Are you catching that inside information?

One example is the ChiefMarTec blog, run by Scott Brinker. He's been interviewing CMOs over the last several months, and one question he usually asks is, "What does a day in your life look like? What are the toughest and most interesting parts?"
Well wow. If I'm someone who sells to CMOs, I'm reading that interview and taking notes.
It's so important to be able to put yourself in your customers' shoes. What better way than to listen to them talk about their daily challenges?
Here's your actionable tip for today: think about your idea customer's job description. Once you have it firmly in mind, go seek out media outlets where they might be giving interviews.
Even in more obscure industries, investigate the big trade show or conference for that industry (they all have them). Usually the keynote speaker will be interviewed, or there will be presenters giving interviews. Pay attention to the media buzz, and soak up those insider stories.
Look for the trade magazines. They are always doing profiles of key management. Whether it's online or in print magazines, this is another good resource to find out about the daily life of your prospect.
Take it another step farther if you have your own business blog—interview your own existing clients. Ask them what their day-to-day work is like, what their key challenges are, and what solutions they're seeking.
Armed with this information, you'll be able to provide services that directly address those challenges.
Do you use interviews as a resource?
Photo Credit: www.audio-luci-store.it via Compfight cc