by Paul Smith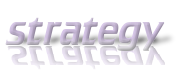 One of the luxuries afforded big brands at multi-national companies is their million-dollar consumer research budgets and large teams of trained researchers.
Leaders of smaller companies and startups also recognize the importance of understanding their consumer. They just don't always have the resources to hire swarms of research experts or commission an endless string of expensive studies. If that describes you and your company, the post below from Procter & Gamble consumer research director Paul Smith offers some big-brand sized advice, for a small-company sized budget.
Big Brand Advice for Small Business from Paul Smith, Consumer Research Dir of P&G
One of the pitfalls of consumer research is that people aren't always able to accurately portray what goes on in their own lives, or even explain their own behavior. As a result, researchers often use multiple ways to get at the same piece of information so they can triangulate on the truth. The story below is often told at research conferences as an example.
A breakfast food maker wanted to understand if and how moms were providing healthy breakfasts for their families. So they sent a survey to a dozen women asking about their morning routine. The general consensus was that their families were enjoying healthy meals in the morning. The company then followed up with each woman asking if they could come to their homes one morning to observe.

Arriving at the first home at 6:30am, company personnel find mom is downstairs already, dad is in the shower, and the kids are still asleep. True to her word, mom is in the kitchen preparing a healthy breakfast for her family. She then turns her attention to getting the kids up and dressed. The little one needs help brushing her teeth, and the bigger one needs help choosing clothes that match. As each child is finally ready for breakfast, mom releases them to the kitchen and turns to the next child and task. After the last one is ready, it's mom's turn to ready herself for the day.

As a result, most of the actual eating happens in an unsupervised rotation—except, of course, for the company observers. They see everything. They see children pick at their "healthy" breakfast before feeding the lion's share to the family dog. They see dad race out of the house, grabbing only a cup of coffee and the muffin that was easy to throw in his briefcase. Mom, who's late herself at this point, covers her dish with plastic and explains that she'll eat hers at the office. The team leaves the house along with the family, thanks them for their help, and makes arrangements to follow up with a few questions later in the week.

During that follow up phone call, the company observers described to mom what they saw: the kids eating only half their breakfast, dad taking only coffee and a muffin, and her packing her meal to go. That wasn't exactly what she said happened in the initial survey. Was mom surprised? "No, not really. The school has a breakfast program, and sometimes the kids eat there. And John was running late, otherwise he would have eaten at home. And I'm normally more on top of things myself. I never did eat what I packed, by the way. My eggs were cold and runny by the time I got to work."

"How often," they ask, "does that happen to at least one of you? In other words, how often is somebody leaving home without eating the healthy meal you've prepared?"

Mom thinks about the question for a moment, and then sheepishly admits that most days at least one of them is too busy or distracted to eat their breakfast. In fact, it's rare that all four of them eat the full breakfast she's prepared.
One Story, Two Deep Lessons
Our memories are often constructed after the fact to cause the least distress to our sensibilities and concept of who we are. That's the first lesson in this story. The three-part technique described above is designed to uncover the true behavior and the reasons behind it.
First, ask the consumer what she does.
Second, observe what she does.
Third, discuss with her the difference between the two.
In this case, the breakfast food makers learned there was a real need for healthy breakfast food that appealed to kids' taste, was already prepared, and was portable enough to be eaten in the car or at work. The plethora of on-the-go breakfast bars and drinks on the market today are a result of this kind of research.
But there's a second lesson to learn here. Sometimes a single story can teach you more than a whole semester at business school. In this case it was about consumer research techniques. But it could have been about anything. Imagine how much less effective the lesson would have been if delivered textbook style instead of via a story. You probably wouldn't have even gotten this far reading it.
Experience has always been the best teacher. But a good story is a close second. All other forms of communication leaders use at work—like email, policy memos, and PowerPoint slides—are a distant third. Master the art of storytelling, and you'll be a far more effective leader no matter what line of work you're in.
Author's Bio:
Paul Smith writes about leadership and storytelling at Lead With a Story. He is the author of Lead with a Story: A Guide to Crafting Business Narratives that Captivate, Convince, and Inspire. You can find him on Twitter as @LeadWithAStory.