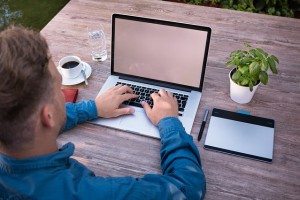 Making sure your brand has a foothold with consumers is important on many fronts.
That said getting the right attention is more important than attention in general.
You do not want to be spinning your wheels trying to get the attention of consumers. If you are doing this, it can be both a waste of time and money.
So, does your brand get the right attention?
Make Sure You Are Doing the Right Promotions
In going about getting the right promotions for your brand, keep the following in mind:
Message – What is the message you want for your brand? Without a strong message, you can miss out on great opportunities and revenue for that matter. Your message should not only be on your website, but also on your promotional items you send out to the public. Let consumers know why they should do business with you and not competitors.
Help – If you are a small business owner, there's a good chance you are wearing many different hats. As such, it can be hard to get everything done that is necessary. That said you may need to reach out for help to cover all your bases. As an example, are you using search engine optimization (SEO) to further your goals? Not doing so can be missing out on a great opportunity to connect with the public. With that in mind, you may well want to explore the top SEO companies in San Diego or elsewhere. Working with a solid SEO provider can mean the difference in success and failure.
Demographics – Know the proper demographics for your brand. Trying to reach out to consumers without focus is often going to prove worthless. You want to know which consumers will most likely have an interest in your products or services. Some simple surveys can be a good way to find out about the level of interest one has in your brand. In doing surveys; give consumers an incentive to respond.
Social media – While you do not need to have a fixation on social media 24/7, it should be in your repertoire. With that being the case, make sure you know what you are doing when it comes to social networking. Too many business owners are not up to speed on how to use social media the correct way. Having activity on many social sites is fine. That said make sure you give equal attention to them. Your best bet is to start off with one and go from there. For instance, try Facebook. Given it is the world's most used social site, it will be a good starting point for you. Use it not only to promote your brand, but also engage with the consumer friends you build up over time. Consumer engagement is critical to a winning social effort.
While there are more promotions for your small business brand, review those above to see if you have them.
Given how important the right attention is to your brand's ability to succeed, are your bases covered?
Photo credit: Pixibay
About the Author: Dave Thomas covers business topics on the web.