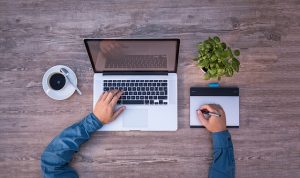 As you review things at your small business, does most of it make you smile?
For some small business owners, there are things in play that in fact make them cringe.
If your small business is in need of some changes, will you make them in time before it is too late?
Money May Be Your Number One Focus
In looking at how you can have a better outlook for your small business, focus in on these three areas:
Money – How are you doing these days when it comes to your business finances? If things are tight, you may well need to look into a line of credit. When you apply for a line of credit, be sure you have all your business financial info in place. If you do not have all the necessary info available, it can slow down the application process. It could even prevent you from getting a line of credit in the first place. Even with approval, reassess your financial approach to running your business. Are you doing all you can to keep debt down? Have you done a good job up to now of finding good deals? Such deals include when you buy supplies from vendors. Are you getting a good deal on the property you rent for your business if you do not own your grounds where you work out of? By being a good manager of money, your small business has a much better chance of sticking around for the long haul.
Staff – Unless you are able to run your small business on your own, you will need help. Hiring the right employees goes a long way in determining the success or failure of your company. With that in mind, have you done a good job up to now of bringing in the right talent? While you might have the wrong hire now and then, do not make a habit out of this. Not only does it give customers pause to do business with you, but it can impact worker morale in your company. Over time, a revolving door at your company is going to come back to haunt you. That said make a strong effort to get the right people in the first time around.
Promotions – Last, how good of a job are you doing as it relates to promoting your brand? Keep in mind that brand promotions go a long way in determining how much business you will end up doing. If not taking time or spending money when necessary to promote your brand, you could end up missing out on sales. Also take note that not all brand promotions are going to cost you dollars. For instance, you can use social media to spread the word about your brand. If you have been slow to gravitate to social networking, change this up. Social media is one of the best resources out there that your business should be taking advantage of.
In watching out for your business, how do things look?
Photo credit: Pixibay
About the Author: Dave Thomas covers business topics on the web.