Indescribable! — Part 3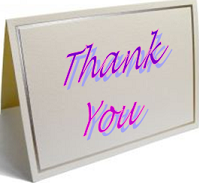 On October 24, 2007, Successful Blog celebrated our 2nd birthday since my first post here. YEA!! It was a wonderful time.
Every person who came was a gift to me. Every voice that spoke was heard. I went back and read every word. Thank you for all coming around.
My dad wasn't here, but this is the kind of birthday that would have happened in his saloon. I know. I know. I was there.
Thank you for the successful and outstanding links that you shared.
To end this I'd like to take a quote from the post at the CustServ blog. Meikah said it in such lovely words.
The road is long and bumpy at times, but with everyone's help, I know we can make a difference.
Don't forget the Good Blogs made an SOB widget!! Get the code for the SOB widget here.
I'm one lucky blogger to know all of you!
–ME "Liz" Strauss
Related
The Mic Is On: Happy 2nd Birthday to SOBs Everywhere!