Todd Hoskins Reviews Tools for Business
Todd Hoskins chooses and uses tools and products that could belong in an entrepreneurial business toolkit. He'll be checking out how useful they are to folks who would be their customers in a form that's consistent and relevant.
Cool Tool Review: Creative Commons
A Review by Todd Hoskins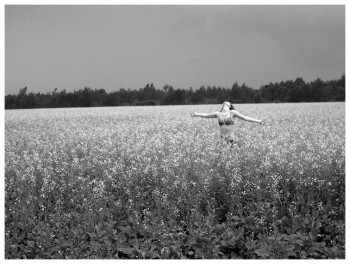 Creative Commons is not a tool, but it's important for every blogger, editor, and author to understand the licenses made possible by the non-profit founded nearly ten years ago. It makes the world a better place for both businesses and artists by enabling the free and easy use of creative materials.
If you are a business looking to include photography, artwork, or even music in your printed materials, ads, or website, you may want to contact a stock photography house. But if you're a small business or individual working on a tight budget, it makes sense to find works available in the commons.
You can do a metasearch directly on the Creative Commons website. For example, if you want some imagery of an open field to illustrate an aspect of your business, choose your keywords, and search. Once you find an image, you can download it and use it with the restrictions provided by the license. The most typical license allows reuse with attribution, meaning you need to acknowledge the person who created or obtained the original work.
Here's some helpful tips for giving credit to the author and publisher:
It is the spirit of the web that makes Creative Commons great – that we can share, mix, and give credit to the people who influence, assist, and improve our own business and creative pursuits. For white papers and any creative materials that you or your company create, consider putting it out in the Commons as well. It may create some visibility, but more importantly it makes you more of a participant in the exchange rather than just a buyer and seller.
Summing Up – Is it worth it?
Enterprise Value: 4/5 – There are many places to source creative materials (I love Veer), but it also is valuable to know and use Creative Commons and participate in the larger community.
Entrepreneur Value: 5/5 – No attorneys needed. Period.
Personal Value: 5/5 – Never before has so much material been available to mix and reuse. Have fun and share.
Photo