A Thought to Reflect Upon
This morning I caught this photo of the harbor. The hour was too late to catch the sun. You can see the shine, but not the source.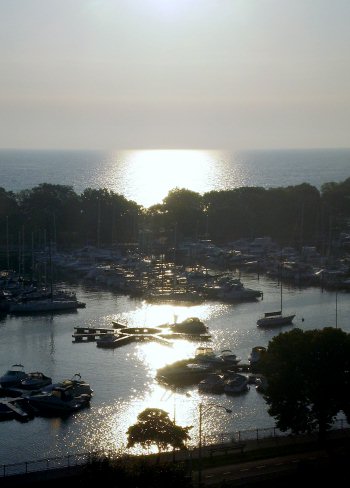 Shortly after I turned on my computer to find this love message from my new friend, Jade Craven,
Thank you so much 🙂 I see why many of my friends rave about you.
It struck that the photo and the message have something sweet in common. You can see the light shining, but not the source. You have to assume the sun. I don't know which friend Jade and I might have in common.
That got me thinking about the friends and folks all through my life who said and done things to help me shine as I've grown. So many light sources have helped me shine. It's a stunning thought to reflect upon. My light is filled with gratitude.
Do you see the light sources shining on you?
I make connections
–ME "Liz" Strauss
Work with Liz on your business!!