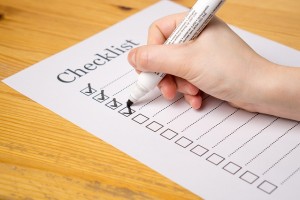 No matter what your brand has to offer the public, it is key your employees have all the needed tools to sell.
Sure, if you run a one-person operation, then worrying what employees have is rather moot.
That said many business owners do have employees under them. As a result, it is important that they know what their workers need to be successful with consumers.
So, do your employees have all the tools to sell?
What Might You Be Lacking?
In looking at what your workers may need to make selling to the public easier, consider the following:
Technology – They may have need for sales commission software. That is to best track results when working to sell. So, be sure your employees have the necessary tools. Speaking of such software, does your company have it now? If not, it would be well worth your time to look to add it to your office. The right software makes it much easier to track who is doing what when it comes to sales. Keep in mind that happy and organized employees tend to be better ones. As such, knowing the software you offer them is tracking all it should will make things run smoother. Also be sure if you have employees traveling for you that they have access to the right tech items. This makes it easier for them to not only stay in touch with you and clients they meet, but also record what they do for you.
Experience – There is only one way for employees to get experience selling to the public and that is doing it. That said be sure to train your employees the right way from day one. Bad selling techniques can doom an employee early on within your company. He or she has a much better chance of succeeding (as does your business) when they have been trained right. Do not assume when they come to you with sales experience that the experience they have meshes with you.
Marketing and Advertising – It makes it easier for your employees to sell when folks know you. As a result, are you doing all you can to promote your brand through smart marketing and advertising? That will go a long way in making it easier for your workers to form a bond with consumers. When a consumer knows about your brand, he or she can be easier to approach. That is of course unless they take issue with your brand in the first place.
Confidence – Finally, do you instill confidence in your team? Sure, work can get tough at times. You might even raise your voice a time or two. That said providing support to your employees means more than resources. Show them you support them as both workers and people. Such support can go a long way in increasing the chances of a sale.
As you review what your employees have to make sales, anything you need to do different?
About the Author: Dave Thomas covers business topics online.